How to Send Used Panties in the US
Seller
Tips For Sellers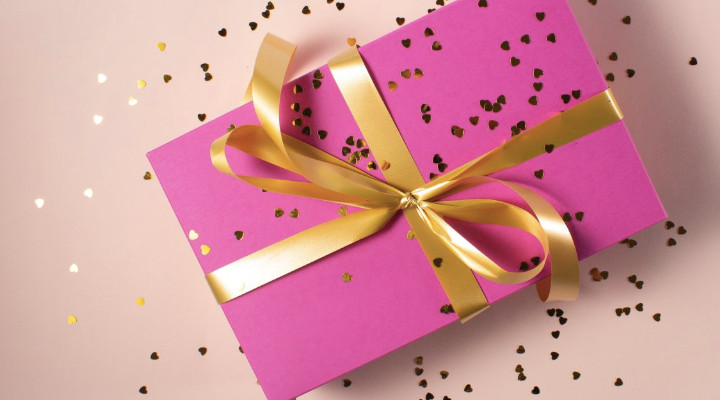 ---
Like nearly every human on planet Earth, April 2020 was a rollercoaster of emotions. My city had a stay-at-home order and the social disconnect was hard. During that time I joined an online platform to connect international mail enthusiasts through the post office.
It was an instant hit for my interests, and since that time I've sent and received 227 pieces of mail, from 40 countries, on six of the seven continents. This does not include any worn items I've sold online, just wholesome snail mail for the sake of the postal experience.
Sending so much snail mail taught me a lot about international shipping. For my side hustle as a secondary teacher, I wrote a curriculum on the post office and how to utilize the resources provided by this government service.
In my short time on All Things Worn I've noticed lots of misconceptions and confusion about international shipping with the United States Postal Service (USPS). I hope to take the information I've learned and summarize it to support sellers and buyers across the globe with their storefronts and fetishes.
First Class Mail International
Best Value
The best value for international shipping is to use First Class Mail International. This requires that you package your item in a plain flat mailer. A brown paper padded mailer is common and sold for a dollar or two at your post office. You can also buy them in bulk from most shipping services.
Reduce the weight and size of your item by utilizing a vacuum sealer. This also benefits your buyer by locking in the freshest scents. Your packaging can weigh up to 1 lb. If you're unsure about the weight you can utilize the self-serve station or counter at the Post Office.
Postage starts at $2.60 for a one-ounce package and goes up to $13.80 for 15.9 ounces. The most discreet way to ship is using International Forever stamps. These circular stamps cost $1.30 each.
The self-service station also allows you to print the exact postage required. The time required to deliver varies due to the fact that less expensive modes of transit are used to ship your item. Insurance and tracking can be added for an extra fee. You do not need a customs form if you're sending an item that weighs under 1 lbs.
First Class Package International
Items Over One Pound
For packages weighing over 1 lbs. and up to 4 lbs. the most economical method is First Class Package International. The packaging requirements are generally the same. You must provide your own mailer, however, a small box is also acceptable. This is the best shipping method for something bulkier like slippers or sandals.
This service starts at $14.85 and goes up to $64.20 as the weight increases, for heavier packages it might be less expensive to upgrade to the next option, Priority Mail International.
The time required to deliver First Class Package International varies due to the fact that less expensive modes of transit are used to ship your item. Insurance and tracking can be added for an extra fee. You will need to take this package to the counter at USPS for shipping. You will need a customs form for any package that weighs over 1lbs.
Priority Mail International
Fastest Delivery
Priority Mail International is for packages weighing over 4 lbs. and up to 20 lbs. The other benefit is their 6-10 day shipping window. You can use Priority Mail International for packages weighing less than 4lbs. if your buyer is seeking speedy delivery.
The downside to this service is the cost, starting at $29.60 and going up to $115.70 depending on the size of the package and destination. This is one service that does not increase the cost based on the weight of the package. Priority Mail International requires that you use their custom boxes which are available at the Post Office. You will need a customs form for Priority mail that weighs over 1 lbs.
Customs Forms
A customs form is used to declare the value of your package. When sending internationally, both governments have an economic interest in knowing what you are sending.
They use this information to assess applicable taxes and tariffs. Also, keep in mind that your package may be opened to inspect the contents and ensure their value matches what you indicated on the form.
I don't want to give advice on what to write on your customs form, however, I can tell you how I complete this form.
For the sender's address, I use my stage name. USPS will not accept initials for this form. In the address field, I do not leave my actual address, many sellers utilize P.O. Boxes to provide additional layers of personal security.
In the section Shipment Information, I check the box for "Gift". For the description, I simply write what I am sending: socks, panties, toothbrush, etc. I'm honestly at a loss about how to describe pubes, spit, and fingernail clippings on a customs form.
You'll have to use your creative imagination for these items.
In the value field, I indicate $0 and in the line below I write "no commercial value" because, despite the fact that our shipments are priceless, they do not actually have taxable value.
I do recommend providing your anonymous (not personal) email address and the buyer's email. If there are any issues with the shipment they can be worked out rather than the package being intercepted by Pepe Silvia. #iykyk
Resources
The USPS website will be your best resource to determine the exact price of your shipment. Also, make sure you check out the link for International Service DIsruptions, certain countries suspend postal operations during moments of conflict or natural disasters.
Lastly, you're always welcome to send me a quick message with your basic questions. I'm always happy to spread the joy of mail.
International Mail and Shipping Services
International Service Disruptions
---
More From Our Blog
---