How to Survive Lockdown 2.0 using ATW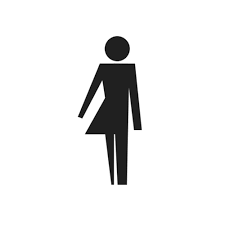 By Admin 3575 views
General
Motivational
---
Frustrated, angry and isolated.
These are just some of the feelings I had when I heard a full lockdown might be an option. Now Lockdown 2.0 is fast becoming a reality. Here returns the dark months of overworking, under socialising, fighting boredom and closing myself off to isolation.
Well, not this time!
During the last lockdown I stumbled across All Things Worn (ATW) and it has completely changed my life, my goals and even helped me learn more about myself. So I would like to share how I'm going to use ATW during Lockdown 2.0 (LD) to keep myself healthy and happy socially, mentally and emotionally.
One of the best things I have gained from ATW is a true sense of community with kind and like-minded individuals. I have become addicted to waking up in the morning and scrolling through the dashboard, to see what I missed the night before. For me, I love liking and commenting on posts from buyers and sellers, because I know when people do it to me it makes me feel good! I want to share that with others and I think especially with LD being enforced, I hope it gives someone a smile seeing a like or comment on their posts! I have not had a bad experience yet, everyone I have met is so kind, open-minded, generous and complimentary. So drop a few hearts on people posts or a nice comment!
Friendly competitions
There are also competitions on the site which make for something fun and light-hearted to do. Not everything has to be centred around buying and selling. I can honestly say most of my positive experience and enjoyment from ATW comes from the people I talk to. Of note, @Nicksy runs an awesome weekly themed competition and it is always fun to join! It also boosts your seller rating as you are more active on the site, buyers will begin to recognise your name. Taking the photos is always fun too! As well as seeing what everyone else comes up with.
There is so much to discover on here!
I was naïve to think it was just about selling panties so one day took a dive into all that ATW has and my god.... Incredible! I discovered new things that I now want to sell. I have messaged sellers and openly discussed different kinks and fantasies which has helped me learn more about myself sexually as well. So why not go through all the products?... see if you surprise yourself ;)
I love chatting to other sellers and buyers.
There are buyers I haven't had any purchases from but still enjoy the conversation! If you're looking to just make money then maybe this won't benefit you, but going into LD, I'm looking forward to speaking to even more people. A lot of people will be working from home and may have a little extra time on their hands for ATW. So take the opportunity to get to know your community! Be bold and message a seller, or ask another buyer some questions or compliment their products! Anything to connect with another human being, make someone feel good about themselves and pay it forward :)
Friday night? Can't go to the movies or the pub?
Grab a glass of wine and update your profile, take some new photos to freshen up your listings. ADD MORE LISTINGS! I honestly feel so good about myself after spending some time updating my profile and editing listings. I also love taking new photos and trying on new underwear. Makes me feel so sexy and who doesn't like that feeling ;)
The more items you sell is also an excuse for a walk to the post office! Use the excuse to get out of the house during the day and get some fresh air. Enjoy the thrill of the cheeky chat with the post office worker who asks "What does your item contain?" and you smile back "... just clothes." I look forward to this conversation even before lockdown!
Create digital content
Other ideas could be creating digital content that doesn't require you to leave the house. Look into this before you jump right in there is a lot to know and learn about it. I create content without my full face in it and I do not use names. I only create something I am 100% confident and comfortable in! If a seller is looking for something specific and your not sure - do not do it! This is supposed to be fun and enjoyable. But digital content is a great use of your time if you are comfortable with it!
You don't need to come on every day, why not tell yourself you will check your DMs once a day? You might just pop on and find a lovely message that boosts your mood! This is such a special place that allows us all to be our true kinky selves!
We have done Lockdown once, we can do it again! Pull together, don't isolate yourself and be kind <3 Love from ScarlettLips X
In need of help?
@PatronSaintofFatAsses has kindly researched some resources if anyone feels they need to talk to someone.
If you're in the UK/Europe
Call 116.123 to talk to Samaritans, or email: [email protected] for a reply within 24 hours
Text "SHOUT" to 85258 to contact the Shout Crisis Text Line, or text "YM" if you're under 19
If you're in the US
National Suicide Prevention Lifeline - 800-273-8255
If you're in Canada
The Canada Suicide Prevention Service - 1.866.277.3553
---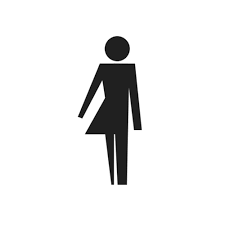 By Admin
The official support account for All Things Worn / Male Things Worn / Feet Lovers Only. If you have any questions please send us a message and our team will try...
---
Interested in contributing to our awesome community blog? Why not get in touch with our friendly team?
---
More From Our Blog
---