Kinks & Curves - The Lady Behind The Profile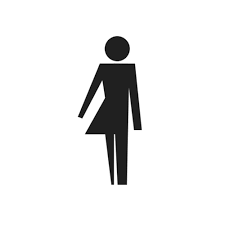 By Kinks_and_curves 2599 views
Seller
Tips For Sellers
Sellers' Perspective
---
I wanted to talk about the world of selling from my perspective as well as offering some advice and talking a bit more about me, the lady behind the profile!
The Fun of Selling Used Panties & More
Do I sell for money or do I actually enjoy what I do? The simple and honest answer is I enjoy it. Yes, I make money from it but money is not the only reason I do it, the money is just a bonus for me! Selling for me is a way to meet new people, to explore myself, my kinks and my turn-ons. Personally, I find it important to like selling, if you don't enjoy it then how can give it your all and make it the best experience?
Is Selling Fetish Items Easy?
In a word, no! Selling takes time, effort and patience. It takes time to build up a profile, to get to know your buyers and what they want, to figure out the world of selling and how it all works. Patience is key, someone will want your stuff you just have to be patient. Don't message every buyer hoping they will buy something, don't lower your prices to get a sale.
The truth is selling can be hard sometimes, there are people out there who want to waste your time, people who will ignore you when you think you are about to make a sale but remember your worth and don't let them get to you. I know that is easier said than done but over time you will learn who is genuine and there are so many lovely buyers out there so focus on them.
Any Tips For Selling Your Used Items?
Be yourself, you will get so much further by being genuine and honest.
Set boundaries and stick to them, don't do something that makes you uncomfortable.
Enjoy yourself, engage with others, post, add photos, just be as active as possible.
Don't treat selling like a competition or a race, it is not about who sells the most or has the most buyers.
Know your worth and stick to your prices, don't just lower them if someone says you are to expensive or because they want a deal. If you want to offer deals, offers or discounts offer them because you want to not because you feel you have to. Lowering your prices does not guarantee sales.
So What About The Lady Behind This Blog?
I started selling over 4 years ago and I really do enjoy it! I have always had a naughty side, I like to push myself and find out what I really want and enjoy. Selling has given me a way to express myself, I have also learned about all the different kinks and fetishes. I like to understand my buyers the best I can, to find out what really turns them on, I enjoy the tease, the mental arousal. I enjoy getting a bit flirty and dirty and I find that selling and All Things Worn have given me a place to open up and explore more. I have so much fun thinking of new things to list, new ways to play, I am a very creative person and being on this site has allowed me to really indulge in my passions as well as my creativity.
What Do I Think Is Important When It Comes To Selling?
Manners and respect are key, not just with buyers but your fellow sellers, we are not in competition with each other.
Honesty is always the best policy!
Taking your time, don't rush an order or take on more than you can handle.
Build connections and get to know your fellow sellers. The sellers here are awesome, I have had questions and needed some advice before and someone is always willing to take the time out and help me, making those connections even if it is a like on someone's post or picture can be a help.
Taking a break (this is important for buyers as well) Sometimes it can be overwhelming so if you need to take a break take one, give yourself some time and come back when you are ready.
Let Me Sum Up!
Selling is a great way to be yourself and express your dirty side while helping buyers explore at the same time, it is fun and can be a great experience. Remember to take your time, engage, and most of all enjoy yourself!
This site is amazing. Thank you to all the amazing buyers and sellers here!
I hope you have enjoyed reading this, stay kinky! X
---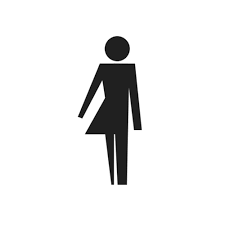 By Kinks_and_curves
My inbox is always open! I am always happy to chat and get to know you a bit! I am 34 years old with a natural 44G Bust I have a...
---
Interested in contributing to our awesome community blog? Why not get in touch with our friendly team?
---
More From Our Blog
---