Life as a Buyer and Seller on ATW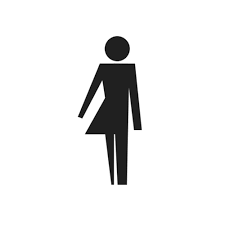 By STRyker_Alpha_8 913 views
Seller
Buyer
Sellers' Perspective
Buyers' Perspective
---
Hello to all the beautiful sellers and brilliant buyers of ATW. This is the first time I have written a blog so please bear with me on this.
Why I chose to do this blog.
The reason I chose to do this blog is that I feel I have a unique perspective as an ex-buyer now turned seller. This being at the right time of year for experience on both sides of the tracks.
Why did I become a buyer?
Well to put it bluntly I was bored and fed up I felt vanilla and wanted to spice things up. I had been on Twitter and saw girls from TV call in shows selling worn items of clothing and thought hmm there's a thought. One of the girls actually mentioned ATW on one of her posts and naturally I had to take a look. So without further ado I looked for All Things Worn and it came up with the option to sign up as a buyer or seller. Signed up as a buyer and within minutes was greeted by the most beautiful ladies I had ever seen.
My time as a buyer: the great, the good, the bad, and the very bad.
I must have been registered as a buyer for about a week before I mustered up the courage to use the site. On one particular day I decided this would be the day. Finished my early shift at work and decided to log in. There were many beautiful greetings from many amazing girls. But one cute redhead caught my eye (I have a soft spot for redheads) and not mentioning any names I sent a nervous hello to her. She was very reassuring and put my mind at ease immediately within 15 minutes she had her first sale from me.
I then decided to buy more from her as I wasn't sure if the other sellers would be like her. I made a little game of it and gave her clues as to what I was looking at if she guessed right I bought it. She was very good at it and I ended up spending a lot of money (well spent)
I was back the next day to add more, she told me she was going on holiday. Must have been a good one because I bought more from her. I felt brave now and bought stuff from other sellers who I found equally as lovely as my first seller. Organised all my orders to arrive a few days later for my week off. Kinky parcel after kinky parcel arrived I was enjoying it so much I was getting addicted.
Throughout that week I spent so much more and ended up a top ten buyer. Back to work and buying went to a slower pace as I wouldn't be home for my parcels. So I paced myself and bought around days off to ensure I would be home when the delivery arrived. This carried on through to October where I entered troubled waters.
I answered a private message from a seller reasonably new to site (about 2 weeks), verified and really beautiful and ran up a big order over time from her which I asked to be delivered all together for both our convenience. The order was quite high. She suddenly started complaining about buyers messing her about and not being able to cope with it. I kept asking if she was alright when suddenly I got a message out of the blue saying your order has been shipped (a week before the allotted delivery date). I thought eh that's odd I will ask her. I couldn't find her anywhere so I gave the benefit of the doubt.
Things were happening in real life too, I was helping a so-called friend at his shop where he made me feel ugly in front of a girl we both liked, really personal jibes. I told him off and informed him I would be leaving on Christmas eve. Found out after this embarrassment they were together I cried myself to sleep every night. I went from an XL to M in three weeks went off food. I was heartbroken and that big delivery hadn't arrived. I suddenly realised it was a month to the day after she started that she left, her premium had run out and she just left me with nothing. It hadn't occurred to me to contact admin.
Waking up at 12am for work every morning I had messages saying hi how are you? And I would reply but the following message was often would you like to buy this or that, this was virtually 9 times out of 10. Stressed out with losing a large sum of money and what was going on with my personal life I got more depressed. Worse was to come because my head was in a bad place. A couple of new sellers got me to go on Kik and said I've been kicked out of my house I need money. I didn't send any, but it made me feel bad (what if it was true?). I was staring into a dark tunnel and decided to come off ATW for a few days.
A few days later came back on site and got chatting to the most beautiful and understanding seller of all who filled me with a bit of self-worth and was so kind to me, it reignited my love for ATW. I placed an order, and everything was done perfectly. I was still getting pushy sellers, but learned to veer away from the sales patter and the amazing seller said to me why not let me own you? This was the breakthrough I needed, as soon as I put I was owned by her the pushy sellers vanished and she filled me with confidence every time we chatted. All the way through December to mid-January life was getting good.
My life as a seller: the good and the bad.
Life was so good in fact, that through the confidence I felt when dealing with my amazing owner I mentioned a pair of trashed work boots which she said would possibly sell good on MTW. I had thought about selling but having no confidence was shaky about it. But she actually encouraged me to go for it which I did.
I applied to be a seller, paid six months premium, got verified and slowly started adding listings. During this time, I was an owned seller. Things started off slowly as it usually does, I wasn't expecting to be inundated at first. My bio pic was of a videogame character as I wasn't confident about my looks after that incident at work. But after adding a unique listing I got a bite. Got chatting with someone over this sale over a week, when it came to paying, he said his payment option wasn't working. I looked at his reviews and he had bought something from another seller 30 minutes previously. Being understanding I said to him you bought something half an hour ago, but I'll let you off and clear the order but won't report you. He was happy until one hour later another review appeared from another seller. That did it, I reported him. No way had he just done that to me. A whole week he had me hooked by a possible sale.
My first sales came in and good reviews followed, I was finding my flow. Me and my beautiful owner ended up becoming friends as opposed to owner/owned. But I got another knock back in my confidence when I realised, I was average and I felt like I was boring. I set off on a mission of self-improvement worked on my page, started powerwalking regularly and even put my face in my bio pic. Sales got better and a new, improved, confident me appeared with a mission of helping and spreading love through the site.
I had finally realised why I joined ATW. It wasn't sales, it was friendship. The love I have for everyone here is very real. Without you amazing people I may not have seen this year in. And by way of gratitude I show my love through my #praiseparty every day. I encourage love and respect as there are no sellers without buyers, no buyers without sellers. Be happy people, be you and as always stay amazing xxx.
---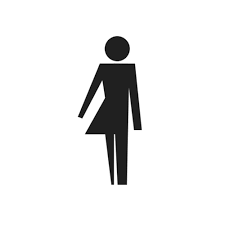 By STRyker_Alpha_8
A TRUE RAPTURE OF PAIN AND PLEASURE AWAITS YOU HERE!!! STRyker_Alpha_8 here or short STRA8 I AM A NATURAL DOM. I AM A TRUE MASTER WHEN YOU SPEAK TO ME YOU REFER...
---
Interested in contributing to our awesome community blog? Why not get in touch with our friendly team?
---
Comments
StraightSubzero2977 @XXZoeyJadeXx that is for sure love xxx
---
XXZoeyJadeXx @StraightSubzero2977 absolutely this hustle has provided me some of the best friends I have ever made.
---
StraightSubzero2977 @XXZoeyJadeXx thank you beautiful xxx it was a hard time but if it wasn't for that I wouldn't have met all of you amazing people. As they say every cloud has a silver lining xxx
---
XXZoeyJadeXx I really enjoyed reading about your journey here. Sending you positive vibes and love ❤️
---
StraightSubzero2977 @ChauffeurSubLeeOwnedByPeachy230 thank you so much.
---
ChauffeurSubLeeOwnedByPeachy230 @StraightSubzero2977 so happy you're getting that well deserved joy. X
---
StraightSubzero2977 @Naughtynics20 hi gorgeous he very nearly did and i very nearly ended it but thanks to my amazing friend she made me see a brighter path and I became a seller and more confident xxx
---
Naughtynics20 You have always been an amazing friend to me and I love our chats. And my valentines gift ♥️♥️. You are a special guy, don't ever let anyone bring you down. X
---
StraightSubzero2977 @ChauffeurSubLeeOwnedByPeachy230 yes the dashboard is such a nice place of love and respect its do amazing xxx
---
ChauffeurSubLeeOwnedByPeachy230 @StraightSubzero2977 Can definitely be tough for all of us, majority here are just about still good people so that keeps Me going too
---
StraightSubzero2977 @ExperiMental42 hi there how are you? I sell now.
---
StraightSubzero2977 @Misscherry no problem love thank you for reading and I'm always around if anyone's feeling down xxx
---
StraightSubzero2977 @CuckingAwesome it was hard to type kept getting flashbacks of that awful day. But I knew it had to be said. As the dashboard is a place for love and understanding. A way to encourage others here that if the real world puts a downer on you come here and gain positivity from real friends here xxx
---
StraightSubzero2977 @LeeAnnLime29 no problem love and thank you for reading. If you need help anytime say hi in my inbox xxx
---
StraightSubzero2977 @TheFootsyWife thanks beautiful. I wanted to do it since day 1 of my seller journey as it can show how one bad person can bring you down but another can lift your confidence back up and how everyone here treats everyone else with respect and love xxx
---
StraightSubzero2977 @Barefoot_Bunny_Solemate thank you love. It was a rough ride but its made me realise we are among friends here xxx
---
StraightSubzero2977 @Skitzosara thank you love I'm only a message away if you need anything always happy to help xxx
---
Misscherry Amazing my lovely xx thank you for sharing ❤️
---
CuckingAwesome Extremely well written❤️ thank you for sharing🥰
---
LeeAnnLime29 Great read! Thank you for sharing!
---
TheFootsyWife Lovely read hun well done for sharing and opening up 🥰 takes guts & courage ❤️
---
Barefoot_Bunny_Solemate Well written and honest! It's great as a new seller hearing your journey through the ups and downs, so kind of you to share 😊 ❤️❤️❤️
---
Skitzosara I saw this was by you and had to read it !!!! You have been so helpful and kind to me!!!!! The biggest thank you to you my dear!!! This was such an eye opening read !!!!!!
---
StraightSubzero2977 @GingerPhoenix hello beautiful you're so kind and amazing xxx
---
StraightSubzero2977 @Lilfloral hi gorgeous hope you are well sweety xxx
---
StraightSubzero2977 @Juicy_X_Josie I love greeting everyone daily and really hope you're well xxxx
---
StraightSubzero2977 @BunnyTsukino thank you love xxx
---
StraightSubzero2977 @NaughtyDreams hello beautiful was a pleasure having you as my first seller so kind and caring xxx
---
StraightSubzero2977 @Xx_britishbabe96_xx thank you love and its all because of all the wonderful people here xxx
---
ExperiMental42 What do you buy
---
StraightSubzero2977 @SlipperyLittleSlut if it helps anyone I know I've achieved something xxx
---
StraightSubzero2977 @ArchAngelXXX you're welcome love. If anyone ever has any issues talk. If anyone wants to vent or blow off steam my inbox is always open xxx
---
StraightSubzero2977 @Letti thank you love I am to if I had done something stupid I would never have got to know all you wonderful people xxx
---
StraightSubzero2977 @Alwayswetforu thanks love hope it helps anyone who is struggling xxx
---
GingerPhoenix Love it!! Thank you for sharing your story, @StraightSubZero2977! xx mwa! xx
---
StraightSubzero2977 @Bustygal1907 it's good to share it if it can help someone going through a similar problem xxx
---
StraightSubzero2977 @Newyorkskankee thanks love it certainly is and it's thanks to everyone here being so caring and lovely xxx
---
StraightSubzero2977 @TerraTwinkleToes I hope it helps people. Thank you love xxx
---
StraightSubzero2977 @MamaTastesBest thank you love I'm here for everyone xxx
---
StraightSubzero2977 @PrincessLeila thank you love my aim is to help as many people as I can in any way I can xxx
---
StraightSubzero2977 @DesperateHousewife thank you beautiful it was hard to write but if it helps someone then I would do it again in a heartbeat. You all amaze me xxx
---
StraightSubzero2977 @Crystalmae glad you do love. It was a hard journey but it's easier now knowing how much everyone supports each other xxx
---
StraightSubzero2977 @CherrieRed thank you beautiful xxx
---
StraightSubzero2977 @Lucillebells I love to brighten everyone's day I want to bring a smile to everyone's day with a kind word and lots of love xxx
---
StraightSubzero2977 @MilkyMilly125 it is raw honesty but if it helps people to gain confidence it's a victory xxx
---
StraightSubzero2977 @Sultrysiena thank you I have and its all thanks to you beautiful amazing people xxx
---
StraightSubzero2977 @PussyGalore1982 thank you love I am now even got more vocal at work now xxx
---
StraightSubzero2977 @Lucylou_High_School_Teacher thank you love I hope it inspires confidence in people to believe in better things when times are hard xxx
---
StraightSubzero2977 @ChauffeurSubLeeOwnedByPeachy230 thank you it can sometimes be tough as a buyer as well as a seller. That experience before Christmas made me see that.
---
StraightSubzero2977 @BashfulAsh honesty hurt to write down but if it helps people I would do it again xxx
---
StraightSubzero2977 @Canadian_Minx if ever you need a bit of help never be afraid to ask I love helping new sellers find their feet xxx and all of us help we are like one big happy family xxx
---
Lilfloral 💋💋❤️❤️💗
---
StraightSubzero2977 @Cosima hi beautiful I'm so happy to see you doing so well xxx
---
StraightSubzero2977 @CalfQueen thank you love becoming a seller is the best thing I've done and I appreciate everyone here xxx
---
Juicy_X_Josie What a lovely read! You were one of the first people who made me feel welcome on here with comments on my posts. 😊
---
StraightSubzero2977 @Evelia_xoxo thank you sweety I've gained confidence by working with such amazing people here buyers,sellers and admin xxx
---
StraightSubzero2977 @Executivepanties thanks love it hurt but my hope is if ever it gets hard we are like family TALK xxx
---
StraightSubzero2977 @MrsG you saved me I owe you so much so lucky we met that day xxx
---
StraightSubzero2977 @Smallsize2 thank you love xxx hard to put in words but my hope is to inspire people to achieve their potential and accept help when times are tough such as my amazing owner helped me xxx
---
BunnyTsukino So sorry to read that you had to experience all of that. But your strength to keep going is an inspiration 💗
---
NaughtyDreams ❤️❤️❤️❤️
---
Xx_britishbabe96_xx So glad your doing well now xx
---
SlipperyLittleSlut What an inspirational post. 💕
---
ArchAngelXXX What an Incredible read! Thank you so much for sharing! X
---
Letti Man alive, I can't tell you how bloody wonderful a read this was. You're incredibly inspirational, especially with the difficulties you've faced. Well done darling! I'm so glad you're still here 😘♥️
---
Alwayswetforu This is fantastic! Thank you for sharing! 🩷
---
Bustygal1907 Thanks for sharing. Really good to see both sides and your experiences! X
---
Newyorkskankee Loooved reading this!! I'm sorry you went through all of that but I'm glad your head is in a better space now🫶🏼
---
TerraTwinkleToes such a good read! thanks for sharing
---
MamaTastesBest This is an incredible read 🥹 thank you for sharing your journey 🙏🏻💋
---
PrincessLeila Awww 😊 that was very interesting! I'm so sorry what happened to you, but glad you came through it all stronger and so confident!👏👏👏 Thank you for sharing your story 💜
---
DesperateHousewife Well done 🌞 That was hard to read about what you went through but I love that you were so open💞💙💞
---
Crystalmae Love this ❤️❤️❤️
---
CherrieRed This is beautiful 😍
---
Lucillebells Absolutely love this. Thank you for sharing. I know you brighten my day when you come say hello to me. ❤️❤️❤️
---
MilkyMilly125 Such an honest piece 😍🥰
---
Sultrysiena That took some real courage 👏 So glad you have found your confidence 💋💋💋💋💋💋
---
PussyGalore1982 Loved ❤️that thanks for posting it u sound amazing and hopefully now you're in a good place and doing well lovely ? U go 👏
---
Lucylou_High_School_Teacher Well done 👏 x
---
ChauffeurSubLeeOwnedByPeachy230 Great read, and honesty is refreshing, nice one!
---
BashfulAsh I love this! Thank you for being so honest. So glad you found your confidence 🖤
---
Canadian_Minx I love how honest you are in this! 💕 and as a new seller gives me hope too so thank you! 💕💕
---
Cosima Thank you so much for sharing ❤️
---
CalfQueen Really good to see both sides, thanks for sharing lovely and glad you feel more confident now 💗
---
Evelia_xoxo I love how honest this is with your journey. So proud of you 💕💕
---
Executivepanties Really interesting , thank you so much for sharing xx
---
MrsG I am so so so proud of you 💖 I'm glad you see your worth now
---
Smallsize2 Love this!!
---
More From Our Blog
---