New to Selling Panties or Digital Content? Your Questions Answered!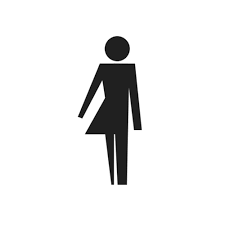 By LolaThePawg 1355 views
---
LolaThePawg here, ready to teach you the ways and teachings of being a panty selling warrior!
I was sitting at my boring retail job one day and I said to a colleague "I should just become a pornstar and make what I make in a week here in a day." So, I thought to myself, "ok I'm pretty sure I'm not going to become the next Jenna Jameson (porn lovers, you get me!) but I could still try it and see where it goes." After much googling and researching, I figured It was harder than I thought to become the next porn superstar, so I decided to try webcam instead, what a disaster. There I am, sat on my bed, naked, frowning at my screen, boobs sitting on my belly like a chimp and unbeknownst to me the camera was on. So here I am in a live chat room with confused men also frowning at me, wondering "Why does this naked hunched girl have her confused face 1 inch from the screen", the answer is, I was trying to figure out if the bloody webcam was on!
So that was an embarrassing flop that I quickly deserted. I felt pretty defeated after that, and thought I am never going to make money from this kitty, but just when I had given up hope, I found the world of panty selling and thought, now this is more like it! I found my stride in the panty selling biz and have been doing it now for around 4 months. So, that's a little bit about me and how I started, but I wanted to write this blog to help all the new sellers who have messaged me for advice. Hopefully, this blog can give you some confidence and answer your questions.
Does Being Verified Matter?
I get asked this a lot, and in my opinion yes it does. Buyers want every ounce of reassurance they can get when making a purchase. Many of them pay through unprotected means such as Cashapp or Paypal (friends and family), often meaning they cannot get refunds if they have been scammed. Adding an ID verification just gives them that little bit of reassurance you aren't here to scam, and you are who you say you are. Getting verified is super easy, and Admin usually approves it quickly.
(Note from Admin, your ID is only ever seen by Admin and never shown publicly.)
How Do I Send Digital Content?
So, I'm a self-confessed technophobe, sending digital content at first gave me serious sweats and nervous farts. When it comes to videos, usually most email servers only allow around 33MB files to be sent, which equates to rather short videos. So unless it's a quick booby flash etc, it's probably not your best bet! I recommend using 'We Transfer' to send video content. It's a site that allows you to either convert your media into links, which you can copy and paste to the buyer, or you can send the content straight to their emails. Alternatively, you can create a Google Drive account, upload all your media there and send the buyer the Google Drive link. If the video is 2 minutes or under, it can also be sent via the messaging service KIK. I also recommend making a new email account and linking it to your PayPal, use your ATW username in the email if you can, as it conceals your real identity somewhat.
How Do I Post My Physical Items?
So, most buyers like their packages to be as discrete and as minimal as possible. When I first started, I made the mistake of putting everything I could imagine in the parcels, confetti, sweets, London Zoo, you name it! But unless directed by the buyer, try not to do this, as discretion is the name of the used panty game. I prefer to print my postage labels and affix them to the parcel, as it just looks cleaner and more professional in my opinion. It's easy to do, just visit Royal Mail's site and look for the pay for postage section. I print onto normal paper and Sellotape it onto the parcel, and it looks like any normal parcel. Alternatively, if the customer does not want the parcel sent to their home, CollectPlus is a good solution, as they allow postage to the customers nearest CollectPlus shop. I recommend sealing all your physical items in a double sealed plastic bag, sandwich bags do the trick, or alternatively, you could invest in a vacuum sealer! I recommend posting first class unless otherwise specified by the buyer. It's also good to buy some plain parcel bags rather than using second hand or pre-used ones, it looks more professional and discrete.
What Should I Include In My Bio?
So, it may be tempting to copy an experienced seller's bio, but don't do it hunny! Your bio should be personal to you and allow you to stand out on the site. I recommend including a little bit about yourself, such as your kinks, your hobbies, as well as the items you will be selling. It is always good to be as detailed as possible in a bio, so think about writing up a clear and concise price list. It never hurts to add your payment details as you never know, a generous buyer may tip you for your morning coffee, but do not add any personal details such as bank details, address etc. When writing your bio, it's important to write the things you will not offer, such as meetups etc, never do anything you are not comfortable with!
Should I Show My Face?
Now, I get asked this a lot and it's something I can't answer for each person. So, me personally, I'm very vocal and active in abolishing sex work stigma, so I am happy for my face to be shown, as I am open about my sex work, to any poor bugger that will listen if I'm being honest! But this is an active choice and reasonability I accept because once it's online it stays online, so you must be accepting of this fact. If you feel like your career or your personal life could be affected then keep your face private, but if you are a loud and proud pussy flasher, then show your face and have fun taking lots of selfies for your shop!
How Much Should I Be Charging?
It can be difficult at first to figure out what your stinky socks or sexy nudes are worth but, there is no one size fits all answer. It depends on what you feel you are worth and ensuring expense costs are covered. From a business standpoint, it's always best to ensure the cost of the item is covered, the labour and the postage, so make sure the buyer is covering all these aspects. Remember if a buyer starts haggling or wavering on price, remind him you are not a car boot sale, you are a hot businesswoman! In saying this, always remain polite and professional with buyers, and if you feel a mutual price negotiation can be made, sometimes honouring them can lead to a returning, loyal customer.
I Haven't Made Any Sales Yet, How Do I Boost My Profile?
Rome wasn't built in a day, or should I say, used panties weren't sold in a day. Sales will take time, and the more active and consistent you are with your profile, the bigger customer base you will gain. Aim to be active every day if life permits it, even just posting or engaging with people's post on the dashboard will get you seen. I aim to post fun deals on my shop and pictures of myself daily, as well as reaching out to suitable buyers. Also, adding as much content as you can to your shop helps massively, whether it be digital or physical content. I also recommend uploading high-quality photos, I use a ring light and I have found it makes the world of difference, as before I was spending half an hour balancing my phone to get a booty shot. Don't feel defeated if sales are slow at first, every business takes time to grow and develop, just turn up and stay consistent and you will see your sales build.
OMG He Wants A Fetish/Kink Video What Do I Do?
So, ATW is a flourishing hub of kinks, so naturally, buyers will approach you looking for kink content. My advice is, don't do it just for the money, think to yourself, am I comfortable with doing this. Buyers can tell when you are not comfortable or enjoying yourself, it reflects in the content and can result in subpar videos. There is no shame in having limits and lack of kink experience, my advice is do some research on common kinks to start, see which ones you feel you can comfortably enact and go from there. You don't have to cater to every kink, I know I don't! In saying this, if you aren't comfortable with the kink that has been proposed to you, try not to kink shame the buyer, simply say "I appreciate and accept your kink, however, it's not for me. But thank you for sharing it with me" or something along those lines, keep it polite and non-judgemental.
So, there you have it, my guide to running a successful panty shop. Hopefully, this blog post clears up any doubts or questions you may have, but if there is anything I have left out, don't hesitate to message me! have fun and stay safe my fellow sellers and buyers alike, thanks for reading.
Love, Lola
---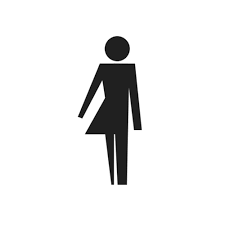 By LolaThePawg
❗️DEALS❗️ 🌟 All pre made videos half price 🌟All nudes £1 🌟All panties £12 🔥Check out my personalised FLESHLIGHTS! Listed on my shop🔥 😷Tested weekly for COVID-19😷 Hello all ! So, where...
---
Interested in contributing to our awesome community blog? Why not get in touch with our friendly team?
---
Comments
LolaThePawg


---
More From Our Blog
---