What Does ATW Do For Me?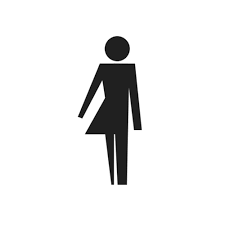 By Thomson737 775 views
Buyer
Buyers' Perspective
---
All Things Worn, or ATW offers me a sense of self-expression. It's a way for me to divulge into a world of exploration. A world that offers diversity and influence from across the globe. It brings people far and wide to come together to share as a unit. A family.
Why Do I Visit ATW Daily?
ATW is a part of my daily life. It's seemingly impossible to keep away due to the broad nature of everyone. The possibility of engaging with those who are new for a fresh experience, or the continuation of a journey with those you are familiar with. Some may, and have flourished into true online friendships.
What Influence Do I Have?
Maybe in some ways I am reserved in how I express myself. It could be that I also like the idea of sellers seeing me in a sense of imagination. That my true identity in a visual field is not truly identified. Hidden behind the image of Thomas Shelby, a significant figure, a character that is truly loved. Perhaps I do not truly resemble Mr Shelby, but I appreciate his sense of pride and morals.
I do however express myself through other avenues. Through ways and means that I believe can help us communicate internationally without speaking any direct words such as food and music. I feel food is about sharing and learning. Not just as individuals, but through culture and means of life. A visual concept can bring curiosity.
Music is slightly different, unless heard, lyrics can be taken in different ways. You can read lyrics like a poem. You can have your own perspective but it is only when you truly hear the original song, that you appreciate the true message.
Am I Living In a Perfect World?
Far from it. I believe ATW helps me disguise the world on the outside. It's not all plain sailing. Sharing music for instance can help share the kind of mood or atmosphere you find yourself in. The kind of world that is hidden from the users of ATW. Music is an illustration to help me forget, but also a way to try to bring people close for more comfort or energy.
We all face adversities in life. Unfortunately for me, I was made redundant back in November and at the time of writing this, I am looking for a new job. Life can seem like a true struggle at times, though I know I am not alone. I'm not the only one in this situation. I am also sure that many of you have your own adversities that you do not wish to freely disclose. But one thing is for sure, we are all here for each other.
ATW helps me forget. It takes me to a happy place. The influence of buyers buying, keeps the sellers selling, like a mechanism in a watch that continues for eternity. Like cogs going round and round to keep us all going. Like the hands on an analogue clock, we each have our own hand to share whether it be from the North, the East, the South or the West.
What Comforts Me?
I don't think I stand out when you compare how many users ATW has. However based on my journey, it seems it's not all that common to appreciate bras as much as I do. Bras have and continue to be my biggest reason for being here. A bra can be admired anywhere, in a shop or online. But the greatest aspect of any bra is the lady who wears it.
Regardless of your bra size or the shape of your body, you can all make a bra look truly beautiful. This comes from the true nature of yourselves, as sellers, as you wish to share the influence you can have on others.
Messages and Friendships
I absolutely love keeping in touch with sellers. I like general chat. I know it's not for everybody, and I can understand why that may be in various ways. For me, it makes me feel like I am not alone. It makes me feel like I have people I can engage with and be myself with. I feel I can be free.
Sometimes instant moments can be appreciated too. Seeing a specific item or content that takes your interest and communication between buyer and seller could well be the only moment you will share. If it is, then it's still a way of expression. To discover a different perspective.
We can also appreciate when messages turn into friendships. I am very happy to know some sellers for 2 – 3 years or more through ATW. I want to be there for them as much as they may be there for me. Through those uncertain times, or those times filled with excitement and joy. It's about sharing. Sharing a single moment that can bring you together like you've known each other a whole lifetime.
I decided to write this as another way of expressing myself. Perhaps a chance to outline that I am not perfect, and my life is far from perfect. I wanted to show my appreciation for everyone in this community. A community that keeps me going. Keeps me on track. Provides me with positivity.
I would like to thank you all. From the beginning. To the present day. To the future.
---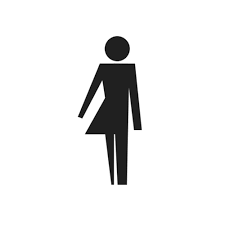 By Thomson737
I'm here for All Things Bras 👀😯😆 I love bras. Physical bra orders are preferable with a 36/38 band size. Sometimes a 34 band size can be an exception. All other sizes...
---
Interested in contributing to our awesome community blog? Why not get in touch with our friendly team?
---
More From Our Blog
---