What is a KIK Scammer and how do you spot one?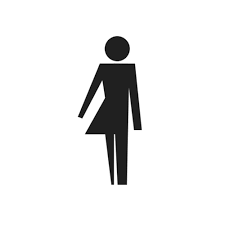 By AnimeSenpai 1740 views
---
With the increasing traffic coming onto ATW, there will inevitably be more scammers trying their luck to steal money from people. The most common and obvious way to spot a scam (once you know what to look for) is the Kik scammer.
What is Kik?
Kik is an app that allows users to message one another instantly (similar to Facebook Messenger or Snapchat) and allows users to send photos and videos to each other. The app also allows users to match up and talk to another completely random user anywhere else in the world. It is increasingly being used by scammers who prey on mostly women with the promise of money.
What is a Kik Scam?
So, a Kik scam is where a scammer (usually a man) will give the promise of money, weekly or monthly only if you give them $50 (it always seems to be that $50) first to apparently prove your "honesty and loyalty". These men will always claim to be sugar daddies and claim to have proof they are real and want you to prove you are a real woman and a real sugar baby. A genuine sugar daddy will never ask you to send money to him first.
And honestly, the majority of us will never actually get a sugar daddy (sorry to burst the bubble, and asking on here for one lures scammers in) as a majority either have a baby they give to or are scammers. Sugar daddies don't go online and immediately start giving money out to the first girl who asks (same for pay pigs I'm afraid)
How do I Spot a Kik Scammer on ATW?
The Kik scammers usually always follow the same obvious pattern and are easy to spot and get rid of once you know what to look for.
They will always ask for a "loyal, honest, loving sugar baby" to apparently spoil and give a huge allowance to weekly. This is a lie, there is no money, they just want your money.
They will ALWAYS say you have to message them only on Kik. This should raise serious red flags as this website has a message system for a reason, and like previous blog posts, if a buyer demands you message off-site only, report and block them.
They mass comment on almost every post with their usual "message me on Kik" or their generic "looking for a sugar baby, message me on Kik", again a genuine buyer would never mass comment the same thing on dozens of posts, they would message you directly or put a post up with what they are looking for.
They get very defensive and angry if you call them out of their scams. If you try and message them (not recommended at all) on the ATW system they usually get angry and the "kind loving sugar daddy" persona drops right away.
They want you to message them on kik to "sell them your legit content" this is a newer scam starting, as sugar baby scams are being caught quicker. These new scam artists are asking for sellers to message them to sell content for $500-$750 a week. This is a scam and no one should listen to it.
They normally have the same names/similar names, because as soon as one account is banned and removed, they make a new one just adjust slightly to use their scam paragraph eg "ScottGreen31" would change it to "JamesGreen31" to allow them to use the same Kik account.
So what can I do if I spot a Kik scammer?
Once you spot a Kik scammer, there are a few things you can do to keep both yourself and the community safe
Report the account to the Admin Team using the new report function as "scam". The more users who report, the quicker they can be flagged and banned.
Comment on their scam posts to alert other sellers that this is a Kik scammer and should not be trusted.
If they are mass commenting on posts, comment also on the posts to tell the sellers that the buyer is a Kik scammer, so they don't accidentally get lured in.
Don't fall for them, and never be tempted to contact them "just in case they are legit" they are never legit and are always a scammer. As stated before, no genuine sugar daddy would add a random user and instantly want to send them money, nor ask you to send them money first.
Report, block and inform. If a user has commented that they will message the scammer, politely message and inform the seller that they are falling for a Kik scammer.
So hopefully with this advice, you are able to now easily spot a Kik scammer, know what they do to operate, and know better on how to keep yourselves, and the rest of the ATW community a safe and happy place to buy and sell and interact with. If you ever have any questions, feel free to ask me or the amazing Admin Team.
---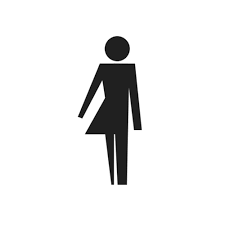 By AnimeSenpai
A Scottish 🏴󠁧󠁢󠁳󠁣󠁴󠁿 anime weeb hoping to sell what ever you want. Underwear, brushes, shoes, socks, pictures , cosplay items, and even the more intimate and dirty. I am 5"2 in...
---
Interested in contributing to our awesome community blog? Why not get in touch with our friendly team?
---
More From Our Blog
---