A Buyer's Point Of View: Dealing With Insecurities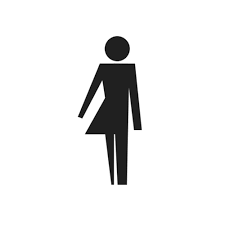 By NycKing159 3046 views
Buyer
Buyers' Perspective
---
Hello! Thank you everyone for stopping by! In my most recent blog A Buyer's Point Of View: Surviving Depression, I discussed how All Things Worn helped me with my depression. In this blog, I am going to talk about how All Things Worn has helped me deal with my own insecurities and how my confidence has boosted up more than ever. I am also going to discuss how some men subconsciously feel when they join All Things Worn. As the usual introduction goes, a lot is going to be discussed so where shall I begin?
My Own Experience
I am going to be honest but I am someone who always had an issue with seeing the confidence I can truly obtain. When I look at myself in the mirror, I see the same face and the same body every single day. You are so used to seeing yourself more differently than how your brain makes you picture yourself. Since I was a kid, I was always nervous to approach people and build up a conversation. The fact that I had to experience that really took a toll on how my life was going to be as I grew up.
Whenever people give me compliments, sometimes I am blunt about it because I don't see myself the same way they see me. I always get nervous building up conversations with new people because sometimes I'm afraid that one little mistake I say, they'll see me way differently. Before joining All Things Worn, I was feeling depressed a lot because I would always tell myself "I am not attractive enough" or "I can't keep up a conversation because I feel like I am not interesting enough". When I joined ATW, everything changed big time.
How All Things Worn Has Boosted My Confidence
When I first joined All Things Worn 4 months ago, I was surprised that I had a lot of sellers welcoming me on the site. It made me a little less nervous to engage on the website because I didn't know how it fully operated at the time. I noticed that there was a dashboard on the main page where people post updates or a fun status similar to other social media. I said to myself "you know what? I am going to put up a status" and that's exactly what I did.
The status I put up was that I was excited that I got my first review. I noticed the post was gaining a lot of likes and comments from sellers congratulating me. It made me super happy to see how my post was engaging and it made me want to post more on the dashboard. I would post a random status and I would never be judged for it. It gave me more confidence to engage in a community where there are people with different mindsets that I have never met.
I started to post pictures on the dashboard and it was always full of compliments. At first, I said to myself "ah they don't really mean it" but then I started to have conversations with sellers that would build up to a friendship. The conversations I had with sellers have been heart to heart where we are both being honest with each other. It made me feel good to know that someone actually thinks I'm attractive and it made me think that there's really nothing wrong with my face.
As the conversations went on, I started to build more confidence in showing off myself more often. Taking a picture with a certain pose and thinking there is nothing wrong with it. I started to feel better about myself. I saw myself more differently than ever and it made me happy to see the amount of confidence I had finally built. I'm definitely a different person because of All Things Worn.
The Sad Truth
You really wanna know the honest truth? There are some men that feel like they're isolated from society and that they can never truly engage in conversations with another woman. Unfortunately, this has led to some men thinking that the only way they can speak to women is through a place like this. This feels different for us because is something new and being friends with a woman, you can finally see a different perspective from another gender rather than always hearing a man's perspective on everything in life.
When engaging on the dashboard, I'm sure everybody notices that when a buyer puts up a status, they get more likes and comments than sellers. It feels good to finally get the attention that we never experienced. It makes us feel happy and it gives us more confidence that will eventually lead us to manage life much easier. The idea of women actually approaching these types of men is mind-blowing.
The conversations feel amazing especially when it develops into a friendship. When you develop a friendship, you finally see life more differently and it can make you act much more different in real life. It makes us know that there are people out there that don't think anything is wrong with you and that you shouldn't feel insecure about yourself. We can explore different kinks and fetishes on this website and almost everybody will give you what you want. Unfortunately, everything has a dark side to it.
Ego
I'm sure you guys notice when some buyers join, they can get banned very quickly. In the months I have been on All Things Worn, sometimes you will get those posts where a buyer will start to feel like they're entitled to things such as freebies or a sellers time. You will also have buyers who think that just because they have a lot of reviews, that is okay to act like a seller owes you something. Sadly, some buyers let the engagements on this website get to their heads.
You will either see a buyer spam the dashboard with posts getting off to the attention but they never buy anything. You will see buyers trying to act slick (thinking they can fool you) into getting a lowball discount on an item. Since they never experienced getting that much attention, it gets to their head. This is something that needs to be spoken about and I am not afraid to open up for it. Things in life definitely have to be moderated more because too much of anything is bad for you.
Conclusion
Life is like a roller coaster then it drops, but this is my theme park! What should I scream for? To finish this off, All Things Worn has definitely boosted up my confidence enough that I see myself more differently than before. I finally get to hear another perspective and I am not as insecure with my looks as I was before. This community is so awesome that I am happy to write these types of blogs. I am more confident when I walk outside and going to social gatherings. Let's not forget the fun of smelling used panties and socks especially because this site has all the fantasy chicks we ever desired. Thank you to everyone for reading this long blog, you are truly appreciated.
Yours Truly, The King.
---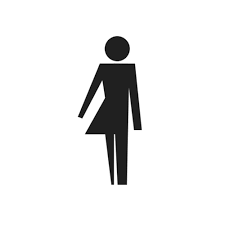 By NycKing159
I'm tired of sc4mmers and sellers who aren't serious, I'm very picky with who I wanna work with. I've been told "I promise" and all that stuff, it didn't mean...
---
Interested in contributing to our awesome community blog? Why not get in touch with our friendly team?
---
More From Our Blog
---