An Insight Into My Bra Fetish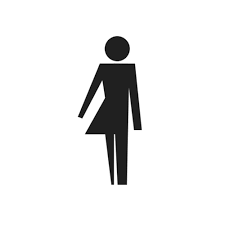 By Thomson737 458 views
---
Where Does It Begin?
I guess when we are young, our minds like to explore. Our imagination is limitless and with that comes great curiosity. This is no different with textures and materials. Shapes could come into this equation too.
I have a great secret desire for bras. I know lots of females might prefer to go braless each day if they had the choice. Some ladies might wear them for that needed support, some might wear it because it's normal, and some because it gives them that sexy feeling. As a male, no matter what the reason is for wearing a bra, I think they can compliment a woman without them even knowing it.
Growing up with my sister is where my adventure began. Only 3 years age difference separates us. She is older than me. Perhaps if I was older than her, none of this would be written. However, this is my story. Puberty is a huge change in anyone's life. Your body advances and develops in ways you perhaps haven't experienced before. My curiosity got the better of me when my sister started buying bras... and perhaps different material panties too. It was different to anything I'd ever worn or known about. So much so that if I remember correctly it did start with panties. They were kind of like hipster / hot pants knickers. Very soft and light. A kind of polyester material complete with little bows in the front. When I had the opportunity I would secretly take a pair and wear them that following night. It was like I wasn't even wearing them. So comfortable.
How Did It Progress?
Thinking back I remember a black bra. Quite a thick cup style bra. Perhaps kind of like the push-up style. Back then I wouldn't have had any idea that there were so many different bra styles, or names. To be honest, I probably didn't even know it was called a bra. The shape and the shiny soft outer cups just got me all fascinated.
Later in my school years, towards GCSE level, I remember finding two bras in her drawer. One black and one white. Both identical complete with bows in the middle and split straps. Eventually, I noticed they were always in the same place. My sister never wore them. It could be that when I found them she had outgrown them and they were just stuffed in her drawer. To me, it was probably like a hidden treasure or two.
I can't quite recall if I ever wore these bras from the very beginning. One thing I do know is that as I became older, my sexual desire was growing stronger. At school, it's only normal for girls to wear white shirts just like the boys do too. It's part of the uniform. But I found myself occasionally glancing maybe where I shouldn't if someone's bra was even faintly visible through their shirt. I wouldn't ever stare. Just a quick look without them or anyone else knowing.
This escalated with a crush on my Maths teacher. I mean who hasn't had a crush on a teacher? Right? She didn't wear shirts. But her tops were all so colourful l and quite thin. Sometimes providing the outline of the top of her bra cups and more prominently her straps and band. Not only this but over time, I had the unknown privilege of seeing her bra in greater detail through a small hole just below the neckline of her tops. Part of the design I must add. Not like it was ripped or anything. But this was only possible when she stood or turned at different angles. A split second each time. But if I had the chance. I would look.
Having maths lessons last thing on a Friday with my teacher in mind felt like the best ending to the week possible. The idea of having a crush on her soon became a deeper desire too. The two bras I mentioned were still in my possession. Even after we moved house. They somewhat resembled how I imagined my maths teachers bras to be. So when I got home... my only thought was to get the bras, think of my teacher and relieve myself. Ejaculating all over the bra cups. It felt so good. So much so that even to this day I enjoy doing that with bras I receive.
Unfortunately, the white bra went missing but even now I still have the black bra. A cute little 36B bra. Closer with Evie range from Peacocks. It's considerably worn, but probably the first bra I truly loved. Since then I have started to wear bras too but only when the mood calls for it. It gives me a sense of what it might be like for women. Something different.
Where Has My Love Of Bras Taken Me?
Discovering bras has been a great adventure. The first chapter really began on eBay. Randomly searching bras on eBay. It was simple, but almost like a genius idea in my mind to discover a whole world of unwanted bras. I soon took a huge liking for Primark bras. Mostly the Secret Possessions range. They were simple, cheap, and rather cute. The materials were just perfect too. Polyester or polyamide type materials... and you may have guessed, they had bows too.
I don't think the bras from Primark are as good as they used to be. They have changed. Some women might argue Primark bras have never been that good in the first place. I guess each to their own.
It followed on by searching the net for bras. Finding bra stores like Ann Summers. Even checking out bras from supermarkets. Tesco, Asda, Sainsbury's as well as other high street brands like M&S. I've bought quite a few items in my time. In the last few years, I began exploring La Senza and Victoria's Secret. I've been quite fortunate to land myself with good deals from these stores. For me, Victoria's Secret are perfect. The materials they provide are truly like no other I've ever experienced before. I will admit at normal pricing they are pretty damn expensive. But if you are willing to pay those kinds of prices then I wouldn't blame you.
Where Am I Now?
Bras are still the most significant pieces of lingerie I love. My preference has never really changed. Underwired and padded are my go-to style bras. I do appreciate basic t-shirt bras too. This is all on a personal level if I am going to have them in my own possession. My admiration for women in bras can include most, if not all styles of bras. They all compliment each individual differently. No matter if your size or shape, both in breasts or general body, I am certain that whichever bra's you like to wear, you would look absolutely wonderful regardless.
This is why I am writing this out. I was a member on another site. I still am but just not active. That was my first found place to truly express myself and what I love. In a world where you won't be judged. Where people listen and absorb your story while you can appreciate them too and listen to their stories. This is where I am now. Allthingsworn has become a truly significant environment to be in to continue to discover and share. My appreciation for bras will continue long into the future. I hope one day I can share my interest with you if I haven't done so already.
---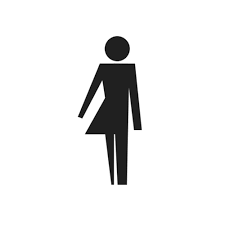 By Thomson737
UK SELLERS ONLY! Non UK Sellers: If you do not reside in the UK then I am sorry but I am not interested. Due to the large influx in overseas sellers...
---
Interested in contributing to our awesome community blog? Why not get in touch with our friendly team?
---
Comments
Thomson737


---
More From Our Blog
---