FinDom vs Sex Work: What is the Difference?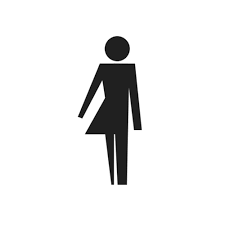 By XRubyRed 1312 views
Seller
Findom
Tips For Sellers
Tips For Buyers
---
As someone who has been part of both the sex work community and the kink community for several years, I still come across unique fetishes that were previously unknown to me. I'm sure I'm not alone in this experience, which is why interactive communities like ATW are such an incredible opportunity for kinksters and sex workers to learn from one another. During my time as a sex worker, however, there is one topic that seems to be misunderstood far more than any other: FinDom, or financial domination. I'm hoping to set the record straight on what FinDom is and is not, as well as how it relates to sex work, FemDom, and other kink subjects. Please keep in mind that these are my own interpretations of these subjects, and that they are by no means the only interpretations out there.
What is FinDom?
So, what is financial domination? As the name implies, a FinDom fetish is an exchange of power involving finances and is frequently (but not always) associated with FemDom. Similar to other Dominant/submissive relationships, this dynamic can involve two or more parties. While the submissive is most commonly a male, any combination of genders and/or sexes can be found in a FinDom dynamic. Dominants in a FinDom dynamic are sometimes referred to as a 'Money Dominatrix' or 'Financial Dominatrix' and the submissives are frequently known as 'paypigs' or 'money slaves,' but unique honorifics are chosen by the parties involved depending on their interests and relationship.
A FinDom dynamic can be expressed in any number of ways. Those with a paypig kink seek to be controlled financially by their Dominant. This can manifest with or without sexual implications. And the motive for each submissive can vary depending on the individual. For example, some submissives want to be humiliated and degraded for their fetish, or made to feel like the Dominant is "taking" their money from them (when in reality, they have freely consented to relinquishing their money to the Dominant and greatly enjoy it). On the other hand, some submissives enjoy more of a worshipping role, where they gift money as a token of appreciation for the Dominant's attention or even for the Dominant's mere existence. Common activities or play within FinDom dynamics include blackmail fantasies, control of bank account information, aggressive demands for higher and higher financial payments, degradation and/or humiliation for being a paypig, and a general theme of the Dominant being "more deserving" of the money than the submissive themselves.
As you can imagine, FinDom can be extremely sensitive by nature. Not only must the Dominant be fully aware and respectful of the submissive's emotional, mental, and physical limits, but they must also be careful not to overstep their submissive's financial limits. The same goes for the submissive: they must be ready to set boundaries and discuss limits with their Dominant, and to understand when those limits must be enforced. FinDom done wrong has the potential to wreak havoc on the emotional and financial health of a submissive.
What's the difference between FinDom and sex work?
This is where there seems to be some confusion, in my experience. I've been approached by a great number of lifestyle submissives who, after learning that I am a sex worker, decline my services because they "are not into FinDom." Anyone not familiar with the concept of FinDom might incorrectly assume that it refers to any and all paid sex work.
The easiest way to explain FinDom vs sex work is this: FinDom is a kink, sex work is a profession. A sex worker can offer any number of items or services, such a worn panties, sexting, live video calls, or domination sessions, just to name a few. FinDom is a specific fetish that can be played out between any consenting parties, from sex workers and their clients to a couple in a monogamous marital relationship. While it involves the concept of monetary transactions, not all people who engage in FinDom play are sex workers and clients in their relationship. FinDom can be enjoyed by anyone who finds the concept appealing, sexually or otherwise. In short, FinDom is one of many activities that could be offered by a sex worker.
If the distinction between sex work and FinDom is still a bit fuzzy, here are some examples:
Tasha sells panties, socks, and intimate photos to her customers. Tasha does not exert any dominance over her customers and does not engage in D/s play with them. Their transactions involve only an exchange of money for the items Tasha is offering.
Robi and her girlfriend, Sydney, engage in consensual BDSM play together, including a power exchange that involves impact play, pet play, and Sydney controlling what Robi spends her disposable income on.
Sebastian works at a local dungeon offering professional domination services to clients. One of Sebastian's regulars, Stefan, enjoys bringing extra cash to their sessions so that they can engage in financial play, during which Sebastian teases and humiliates Stefan while counting and pocketing the extra cash.
Sex work? Yes
FinDom? Yes
As you can see, there are countless scenarios for the expression of FinDom, some involving sex work and some not. But sex work and financial domination are two very different things.
Conclusion
While ATW is not exclusively a financial domination site, it is a great place to engage in FinDom, as there are countless talented Dominants who offer FinDom as part of their paid services. Additionally, ATW consists of kink-friendly Buyers and Sellers, many of whom enjoy engaging in community kink play on the dashboard. That means it's a great place for Dominants and their submissives to play public drain games, engage in humiliation play, and more among a judgment-free and consenting audience. Just remember: as with any kink play, thorough vetting and discussion should always be done before engaging in play. Stay safe, kinksters!
---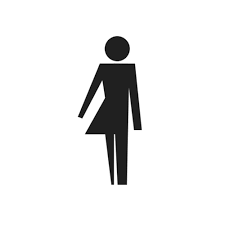 By XRubyRed
Please read ALL before messaging me! ✨Wishlist: https://throne.me/xrubyred/wishlist 💲Standard US shipping is included in all my item prices! Welcome! I'm a fetish-friendly model with natural red hair and a pa**ion for domination. I'm...
---
Interested in contributing to our awesome community blog? Why not get in touch with our friendly team?
---
More From Our Blog
---