As a Sex Worker, Do I Need To "Bare All" To Be Successful?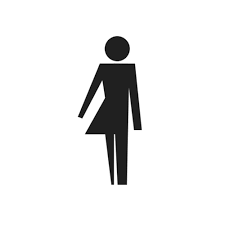 By Darkdoll 786 views
---
First Experiences…
When I first joined ATW 5 months ago, I had no idea what to expect from the site. I had some experience of selling my well-worn shoes through eBay and had subsequently received requests there for socks, so I'd sold a few pairs and was ready to sell more. The frustration of sex work being restricted on eBay led me to look into broadening my horizons. I knew there must be a place out there in the big wide web where fetish buying/selling would be supported!
Discovering a World of Wonder…
It was when I was searching for ways to list used socks outside of eBay (who are frankly discriminatory to SW and held my money for a long time!) that I came across a blog about ATW. The writer wasn't overly keen on the site, she had found the kinky requests to be too much for her and warned the readers that you'd need to be fairly liberal and open minded making it a success! Well, "that's definitely me!" I thought to myself. I immediately set about looking for the site and doing a little snooping for research purposes.
I signed up to the site as DarkdollVee, a play on the fact that I am into the spooky dark side of life and a little bit of my real name! I later dropped the ee, becoming the current DarkdollV.
So, back to my first week, quite honestly it did not go well. I was absolutely overwhelmed and taken back by the number of items available and the content that some sellers were offering.
Back when I joined the site we would see a notification on the feed every time a buyer or seller joined. For someone completely new to the kink world, I felt totally out of my depth. This was certainly more than worn shoes and socks and we were not in Kansas anymore Toto! After showing the site to my husband (he wasn't keen either) I decided to delete my account.
Why I left The Site….
I didn't feel comfortable showing my face. I didn't want to supply nude content or model panties to make them sell. My husband didn't like the idea of me sharing intimate images with other people either. I fully respected his wishes, as being quite a modest mum of two little ones, I have never had much confidence in my figure. I certainly didn't want to put myself up for public scrutiny. More power to all the stunning girls who do though! You're all Queens and if I was fit and single I would be up there with you too :).
The Community Which Made Me Return….
In my first week I had made friends. A regular buyer of mine from eBay had also found me on the site. It was in conversations with him that made me realise I didn't need to be the same as the other girls on the site. I am me, I have my own style and my own niche. I can list my items without nudity or modelling any panties and still be a successful seller. Above all, I missed the community and the friends I had made. So, with the blessing of my husband and the agreement to keep it PG, I opened up a new account.
If you've just joined ATW you're in for such a warm welcome! If you've been here a while you already know what I mean and are probably part of the welcome squad. We help each other on ATW. It's girls supporting girls. If both sellers and/or buyers ask for help or need a shoulder to cry on after a bad day then we rally together and make it better.
How I'm Doing Now….
As I steadily made sales, I grew in confidence. I changed my profile photo from one of my feet to one of my face. I became proud of the connections I was making within the community and have never felt better about myself. Not just in my physical looks but in my ability to make people happy with the items I provide and the friendships I've been able to build. It's such a confidence boost.
My first ever slightly risque listing image was for Nylons. That photo is still in my shop for my Nylons listing now. I then branched out into showing more of my legs in my sock listings which brought about the current format for those as you see them in my shop.
In case you were all wondering, yes, I do sell panties without modelling them. Not only that, but they're in demand! I do get the odd buyer who asks for photos of me wearing the items but I politely explain that I'm not comfortable with that. They will either respectfully accept that or I don't hear from them again, I don't take it personally. I understand that for some buyers they want to see the items being worn. There are a lot of beautiful girls available to do that and I'll usually recommend a few to the buyers who need that in their purchasing journey. For other buyers who are accepting of my personal limits, this has never been an issue. I have provided many items for these amazing supportive gents.
What Is The Point I'm Trying To Make?
In summary what I'm saying is, respect your boundaries. If you don't want to bare all you absolutely don't need to! Do what you feel comfortable with, staying true to yourself and being confident in what you're offering is more important. I am one amongst many like-minded sellers on ATW, so I feel the key to making it a success doesn't have to lie in explicit content if you don't want it to. And if you do, then that's also great! Having a little mystery about you can work in your favour, make connections with your buyers on a different level instead. You're a Boss Bitch, go make your coin. Make friends and have fun doing it!
The community will support you and we'll all celebrate your successes with you.
Much love & light and thank you if you read this far :)
DarkdollV
---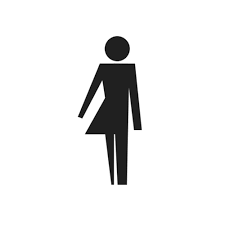 By Darkdoll
Hey there, welcome to my profile! Thanks for stopping by 💋🖤 🥈 WEEKLY PICTURE COMPEt*tION RUNNERUP 2021 : SNACK ATTACK A little about me: I'm an experienced non nude seller here on ATW,...
---
Interested in contributing to our awesome community blog? Why not get in touch with our friendly team?
---
Comments
---
More From Our Blog
---