Daddy issues….? An insight into the BDsM community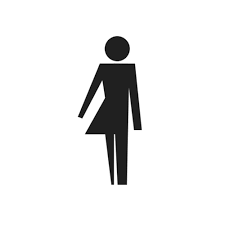 By Admin 5368 views
General
BDSM
---
The BDsM community can be a big scary world for some and 50 Shades of Grey is not the half of it. What do you do with someone who has just started in the BDsM community?...show 'em the ropes! Terrible pun but seriously it is all about education. Want to become an expert….then let's work out all the kinks…. and for me, that starts with protocol.
Protocol means different things to people but everyone can agree that a lot of it has to do with respect. Respect is very important in the BDSM lifestyle as is building relationships and anyone that cannot understand this need to keep moving.
Respect is within absolutely every aspect of the BDsM community….however protocol? That is bespoke to each and every individual dynamic. For me, both respect and protocol start with honorifics.
Honorifics
An honorific is a title of word of expression with connotations that convey respect when referring to a person. They are the most common types of protocol in the BDsM community yet they are thrown into everyday conversation without thought by everyone (myself included!).
Now the important thing to remember is that honorifics that a Dom/Sub or Switch choose are something that feels right for their dynamic, it does not however necessarily identify a skill set or a specific idea.
Typically honorifics will be used within a BDsM scene, only for example for the sake of ATW, we may choose to adopt it as part of our special relationship and you may ask over time that I call you 'Daddy' or 'Sir'. It may be that you ask a Sub or a Dom to start or end a passage of speech with the chosen honorific.
Honorifics assumed to a dominant are often chosen by the Dominant as a sign of respect. The community (as a whole, subs included) will always raise an eyebrow if a title is bestowed on someone without permission. This is the really important bit!
Honorifics for the Dominant
Some honorifics in public are ok. If you are old school like me (brought up with a military background) words like 'Sir' are fine. I, however, often revert to the less shady title of Mr. However, titles like 'Daddy', and 'Master' need to be well and truly earned by a true submissive. If you drop into a true submissive's inbox and say 'Daddy wants….', 'Be a good girl for Daddy…' etc then YOU my lovely are in for opening up a world of malicious compliance and brattiness that you are just not trained for!
Titles have to be earnt and agreed upon. Never forced! And if a submissive is neglected or abused whether she/he identifies as a baby or a princess of a little (or all of the above!) even the most advanced brat tamer will not bring that level down!
A good Daddy will always teach his baby girl/boy to stand up for herself. Just because we are submissive it does not make us your submissive! Now how many of you are fed up of seeing my posts saying that!
p.s. have you noticed that through my 's' in BDsM and submissive is always in lower case compared to my upper case for Daddy or Dominant…..
Daddy's Girl
Now pin back those listening ears and focus your eyes on this!
I am a self-confessed Daddy's girl!
Now as I said before this is a title for me and the grey areas stipulate that I tell you now ….this is my interpretation of my personality and role within my dynamic!
Therefore… here comes the small print again…YOU ARE NOT MY DADDY! I am not your baby girl.
I belong to my Daddy.
Now, what is a Daddy? A Daddy dom takes on the role of a caring almost paternal figure in the relationship with their submissive. It is usually an older male (or female) who acts in this nature to a younger submissive.
In a Daddy Dom relationship, the Daddy DOES NOT involve incest of paedophilia. If you drop into my inbox or any other little/princess/brat/baby's inbox saying 'you are my daughter' and make sexual references about children and incest we shout FAKE from the rooftops!
In my lifestyle and the BDsM world, this term of endearment is earnt through respect and conveys someone who is nurturing, protects, teaches and disciplines, which in part provides the sexual and emotional gratification in a consensual relationship.
It can for some extend to role-play which is displayed through DDlg (Daddy Dom little girl) relationships. It does not, however, mean we all like to wear diapers and suck on pacifiers. That is a whole new lesson for another day!
Katie's confession
A 'Dom' once asked me at a Dungeon, what investments he should make in the community. I told them to invest in stocks and bonds. If that wasn't enough entertainment for the members of the community there that night, our following interactions were.
Every week our community met. The 'Dom' was there without fail. I always attend with my Daddy for safety reasons. Now the BDsM is watchful. We have a keen mindset for protocol and disappointment is cast on the Dom and the sub if you misplace your loyalties or respect. If anyone aims to stake a claim, I am to be my bratty self and protect myself. Our community friends all know this. Every week without fail our fake 'Dom' used to say to me 'You light up my world'. I used to roll my eyes and walk away. If I sense bad vibes I go with my gut and this guy had bad vibes. About two months later this guy still said every week 'You light up my world' but this time he spanked my arse as I walked away. It was my time to shine. There is an area of kink unique to 'service' submissive. My friend as part of her duty often takes the role of furniture in her dynamic (I know some of you will be raising an eyebrow but those in the know….know 😊). I asked her for a lampshade and a candle. I put the lampshade on my head, lit the candle and went over to the fake. His face was full of bemusement. My Daddy put his head in his hands and started laughing having been on the end of my brat modes on several occasions. He knew what was coming. I blew out that candle in that fakes face!
Needless to say he didn't come back. I'm sure I don't have to say – if you try to Dom me from afar or otherwise malicious compliance can be done online as well!
Food for thought…
People exploring BDsM are usually people who have thought a lot about their sexuality. It is still a community in a minority, yet it is flooded with fake Doms and subs due to films like Fifty Shades of Grey and 365dni. Don't be fooled by how hot the sex is! Think of sex like a shower, the hotter the shower the more you are building your BDsM lifestyle and we like our showers scolding! It is not a kink to enter into without research! So, my parting note to you all is kink responsibly!
---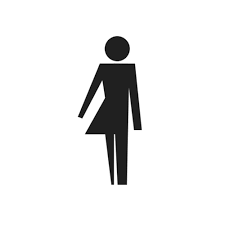 By Admin
The official support account for All Things Worn / Male Things Worn / Feet Lovers Only. If you have any questions please send us a message and our team will try...
---
Interested in contributing to our awesome community blog? Why not get in touch with our friendly team?
---
More From Our Blog
---