How Discovering Femboy Helped Me to Overcome My Past Trauma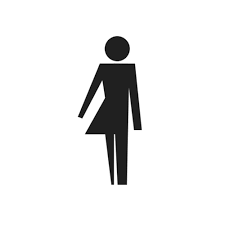 By Naughtyboi_Seth 1286 views
---
Survivor of Pain Part II
Hey Everyone, how's it going? Those who had read my previous Blog Survivor of Pain, I really appreciate taking your time to read it. I have decided to write another blog which is going to be Part II of Survivor of Pain.
After I finished my studies to be a Personal Trainer and PE teacher, things had been going well between my work/life balance. I thought I had met the right girl and we got married in 2014. However, things started going downhill for me between my ex-wife, her family and toxic friends.
I wanted to share my story on ATW to help prevent this from happening to someone else.I want to help people to avoid toxic people who ain't gonna be there for you. P.s. I don't want you girls and guys to fall into my mistakes which it's not worth anything.
How Did it Happen Again?
It all started back in 2013 after I graduated from college. I thought I had met the right girl for me, the girl who was going to be there for me. I took my vows "Til Death Do Us Part" in 2014. Unfortunately, in 2015 things weren't quite right. It wasn't just the cheating behind my back, it was the bullying, abuse and discrimination I suffered from both her father and brother due to not accepting me for who I am (half African American and French Vietnamese).
The biggest pain for me was losing a lot of friends and trust. My reputation was tarnished due to a misunderstanding and trash talk from my wife's family which brought back bad memories from high school. This time it affected me much more as I was set up and framed for a false charge. Thankfully, my sister (defence attorney) got the charges against me dropped due to lack of evidence. The whole experience broke my heart and I decided to file for divorce due to her toxic and dishonest behaviour and the effect it had on my mental health. I managed to move out and live with my best female friend until I found somewhere to settle which left me feeling so much better
Why I Love the ATW Culture More Than Facebook…
When I was temporarily living in my best friend's apartment, I noticed she was a stripper with an exotic appearance. I was like y'all that's wassup. I began to shake off my emotions and improve my confidence, self-esteem and resilience. I decided to do some OnlyFans sexual explicitly shit (I deleted in the past due to my old job as a PE Teacher and just remake another account ) P.s. I loved being naughty during this time.
My roommate introduced me to "femboy", not just the fetish for what she was wearing, but I even got a chance to wear her used black leather thigh-high boots (extremely stinky, crop camo t-shirts/jackets, kimono robes, jumpsuits and her stinky fishnets. She wanted me to feel sexy and carefree in front of her stripper friends.
She got me into wearing her worn clothes with a special scent and she knew I had a pantyhose fetish (my weakness) which she wanted me to stir up more flavour with the theme and strong female scent.
I had never felt so happy and I find being a femboy is fun but I relate to the straight male version. It really took my negative past experiences away and helped me in learning not to give a fuck about other stupid people thinks.
Overall, I couldn't find any website that was like ATW until 2021. It really brightened my eyes and mind to find like-minded people who understood my needs.. Once I joined ATW I was extremely happy. Everyone in the ATW community is really friendly and easy to talk to, whilst answering my needs. I enjoy talking to both buyers and sellers.
Conclusion
I would find it hard to leave ATW in the future. Since everyone has accepted me for what I am and no one is judging me. I find this site is so worth my needs and money to spend on here no matter what cost.
Coming up, my next blog will be a topic of "tool for my needs" between my Escort business and ATW buyer's experience.
Your Sincerely,
Seth Pierre
Xoxo
---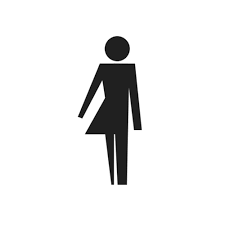 By Naughtyboi_Seth
Allow me to introduce myself 🐍🐍🐍🐍💎💎💎💎💎 I'm Seth Pierre Aka Naughtyboi Seth or Tha Fresh Prince of Pornstar(Stinky Slvttyboyfriend with High s** Hormones)😈😈 make me your Crush 😍 as I'm...
---
Interested in contributing to our awesome community blog? Why not get in touch with our friendly team?
---
More From Our Blog
---