Selling Used Panties: Money or Enjoyment?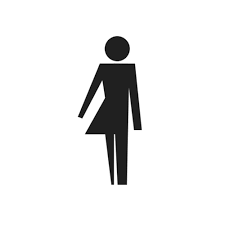 By Kinks_and_curves 290 views
---
I think people, mainly buyers are curious to know what drives someone to sell, is it based on money alone or is there some actual enjoyment behind it? I obviously can't speak for other sellers but in writing this blog I wanted to give you my personal insight into this.
Is it just for money?
For me, quite simply, no! Money is a bonus and I'd be lying if I said it isn't nice to make some extra cash but it's not what drives me to sell and I see that as a good thing. Why? Because firstly if you set your sights on money alone you won't care about or focus as much on the buyer, your products or delivering the best experience you can, because you will become too focussed on just getting order after order out. Secondly, it takes any enjoyment out of it and it becomes more of a chore. You'll give up easier if you're not making X amount and although I think it can be good to have a goal amount it's not worth putting that much pressure on yourself,. The more pressure you put on yourself, the more you'll end up putting on the buyers.
Do I really enjoy myself?
Yes, I have been selling for 5 years now and I believe in order to stick at it and keep going you need to enjoy it or what is the point? Yes, you might be making money but for me, money and enjoyment are 2 different things here.Nno amount of money is going to make me enjoy something if I don't want to doing it or I don't like it. I have posted many times on the dashboard about what I enjoy about selling and written blogs about what I have got from it. Buyers can tell when someone is truly enjoying it and I want to give them the best experience possible so if I don't enjoy myself how can I expect them to? Also, it would make things a lot harder if I didn't enjoy it. To be blunt if I didn't like what I am doing I wouldn't be doing it anymore, I won't do anything that I don't enjoy or does not bring me pleasure in some way.
Is there anything I enjoy most about selling?
There are too many things I enjoy to narrow it down to just a couple of reasons. I actually find as time goes on I enjoy myself more and find more reasons to love what I do! Especially since joining All Things Worn, the difference I have found being on this site is the real community aspect of it all. There are many great things I get to enjoy as a seller; meeting new people, expressing my own kinks, indulging in what turns me on, helping others, the feeling of empowerment, the satisfaction of knowing I have made someone happy. Touching again upon what I said earlier I really do think you have to enjoy it and you need to get something out of selling that is not just financial.
Have I ever found myself not enjoying what I do?
I wouldn't say I have had times where I haven't enjoyed it but at times it may feel harder to. Selling is not easy, and if I was doing it just for the money I would have stopped doing it years ago to be totally honest! No amount of money makes up for the lack of respect or manners we can face as sellers so that is why for me personally there has to be more to it and I have to be getting something out of it!
Does the amount of money make a difference to how much I enjoy something?
Not at all, any order I get will be treated with the respect it deserves, the amount does not matter. For example, I am not going to enjoy myself less for an order that costs £5, I put in the same amount of effort and enthusiasm for every order. I don't want the line between money and enjoyment to ever become blurred because that would make it stop being fun for me, my buyers deserve the best from me, they have chosen to spend their money on my listings so I want them to have a great experience.
A lot of love, care and attention go into everything I do. I want to ensure that my buyers can buy from me knowing I care about them and their wants and needs and that although yes money is exchanged there is still enjoyment on my behalf. I am not doing it just because I am doing it because I want to be here, because I want to have fun. We all have our own reasons for selling and I will always support my fellow sellers.
Thanks for reading
Stay kinky! X
---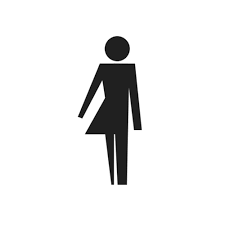 By Kinks_and_curves
Welcome to my profile, there is a list of answered questions, role play ideas , my turns ons turn offs/limits and kink/ fetish in my photos that will provide...
---
Interested in contributing to our awesome community blog? Why not get in touch with our friendly team?
---
Comments
Kinks_and_curves


---
More From Our Blog
---