The Dominant Side of Kinks_and_Curves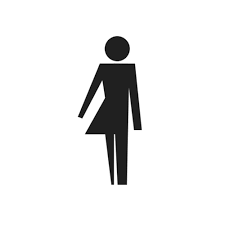 By Kinks_and_curves 2021 views
Seller
Dom/sub
Sellers' Perspective
---
I am naturally quite dominant so I started to explore the world of kink and fetish more, I took the time out to talk to Dommes and subs, learn about new things and gain an understanding of what makes a sub tick. I find the psychological side of domination both important and fascinating. For me, when you can understand someone, how they tick, how to push their buttons and really get inside their mind it makes for a truly fun, exciting and deep experience and relationship. I embrace my dominant side, I know what I like and I know what I want!
Exploring & Learning
In my opinion you don't ever stop learning in the world of domination and I think it is important to keep learning and understanding. It helps keep an open mind. Exploring and understanding has helped me figure out what I really enjoy and what turns me on and what doesn't. It also helps make the experience and relationship better with my subs, I find subs and other Dommes a great source of learning and help as well as gaining perspectives from both sides, you can learn a lot by asking questions and taking the time to listen. I also find that it can help put some subs at ease if you know what you are doing and talking about, if you take the time to educate yourself the experience is better all round.
Subs
I have played with many subs, I have owned (and still do own) subs, had them serve me in all different ways, I have had a sub serve me in person. Sadly, some fight their submissive urges, some see it as weak, some may not want to feel the way they do, some think it is not normal or think that they will be judged. It is not weak in fact it is the total opposite, to embrace who you are, to be happy, honest and open about yourself and what turns you on is a great and freeing feeling!
I have had men approach me who have a foot fetish and they get shy or even embarrassed about it, maybe it is just me but that is a fetish I not only love but find is quite common and even if it wasn't who cares?! You are doing nothing wrong, one of the great things about All Things Worn is that you will see you are not alone, there are many people who may share your fetish, feel the same way you do, or want similar things.
The Misconceptions Around Domination
There are many misconceptions around both Dommes and subs, we dress in leather and heels, we just call someone names, it is a weakness to be submissive, it is easy, it is quick money, you just hit someone with a whip to name a few. Being a Domme means more than dressing up and calling someone a loser or degrading them. You can't just hit someone with a whip or kick them where you like because it can cause damage, as I said above you need to educate yourself, things need to be done in a safe manner, you need to be aware of safe words, leaving marks, limits and so on.
The Psychological Aspect
Psychology is a huge passion of mine. I hold qualifications in it, so part of the reason I love being dominant and exploring my dominant side is so I can indulge and combine my passions. I don't mean that I psychoanalyse my subs in any way but I like to understand them, take my time to find out what makes them tick so I can tease them and get inside their mind. I find it adds to the excitement and helps build a stronger connection, bond and relationship. Domination and arousal start in the mind. It is the little subtle things that become bigger over time, for example setting tasks, sending a photo here and there, doing what it takes so your sub is thinking about you all the time and they start to think about ways to please you.
Domme/sub Relationships
Building and having a relationship with my subs is important. Getting to know them, having a bond, making sure they know they can talk to me, open up to me and be their true selves with me. I want them to feel they can tell me their deepest desires, share their kinks and just be open, upfront and honest in general, I want to provide a safe comfortable space for you to explore.
Having that bond and trust makes the experience better all round and it makes me happy to see my subs grow in confidence, push themselves and be the best sub they can be. I get a lot out of domination, I want to see my subs do well and I want them to do their best to make me happy.
Such a Turn On
Domination is a huge turn on for me. I enjoy a varied range of kinks and fetishes. I won't do anything I don't enjoy or that does not turn me on because I don't want to fake it. I don't want to do something for the sake of it and it would not be fair on the sub! Foot fetish and worship for example is a big turn on for me. I love having my feet caressed and kissed. I love watching men enjoy them and worship them. Watching a man on his knees kissing my feet or a picture of my feet is a feeling I can't put into words. I won't lie I love the control, the power, knowing I am in someone's head. I enjoy teasing and denying.
Chastity is another huge turn on for me. I get to say if and when you can be released, I get to tease and deny you, I get to do what I want! I am a woman who knows exactly what she likes and is not afraid to get it. Being dominant gives me a chance to be myself 100% and explore so much, watching my subs do their best to please me, watching and hearing them beg, listening to the happiness in their voice when I compliment them (I am getting turned on even just writing this)
What Do I Look For In a Sub?
Anyone who wants to serve me or be dominated by me in any way whether that be on the phone, via message, on cam and so on must be honest. Honesty and communication are key. I expect hard work and effort. this is a 2-way street and in all honesty, you need to be able to impress me, keep my attention.
I don't want some nodding dog who just says yes Miss, yes Madame to everything. I like my subs to have their own mind and be able to hold conversations with me, I don't like bratty subs or those who think this is some sort of challenge where I have to make them do stuff or make them submit to me. I am not here to convince you it is the other way around!
I know that sounds a lot and may sound scary but it is not, I am just very blunt, open and honest and as I have already mentioned I know what I like and want.
If you are just genuine and being yourself that is a good start, we can take the time to get to know each other, just be you, think how you can make me happy and we can go from there!
I Want to End By Giving a Little Bit of Advice
Subs if you are new to this or maybe a bit nervous then take your time, take small steps, do some research on a kink or fetish you like the sound of or think you may enjoy. ATW is a great community and source of information and help. I know it can be scary asking but it is a big first step and one that could help a lot. It might also help to fill out your bio detailing a bit more about you and what you are looking for.
If you are thinking of exploring your own dominant side then go for it, do some research, ask other Dommes. For some it is natural for some they just haven't discovered their dominant side yet, take your time and take small steps.
Don't offer domination services if you are not sure what to do or are not comfortable.
Be sure to check what limits a sub has and to use safe words and so on.
Subs make clear your limits, if someone is trying to push you, force you or make you uncomfortable then remember you can block and report if necessary.
I hope you have enjoyed reading my blog as much as I enjoyed writing it, say kinky! X
---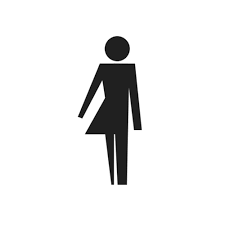 By Kinks_and_curves
My inbox is always open! I am always happy to chat and get to know you a bit! I am 34 years old with a natural 44G Bust, green eyes...
---
Interested in contributing to our awesome community blog? Why not get in touch with our friendly team?
---
More From Our Blog
---