The Importance of Understanding Domme/sub Dynamics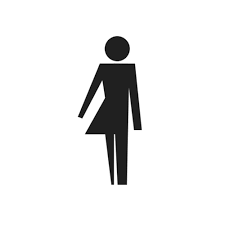 By PorcelainWitch23 2399 views
Seller
Dom/sub
---
Hi it's me, Porcelain, again.
I wrote this because there has been a lot of misunderstanding of the roles and meanings behind a lot of these titles. I want to clear up many misconceptions and hopefully any further terrible interactions between inexperienced buyers and sellers.
I see so many people automatically assume that every sub is looking for humiliation or mistreatment and this is just simply not the case. Also, you have to actually understand and earn the Dominant title. That is not something you can just claim and enforce on someone unwillingly.
Some submissive positions require no sexual attention at all, so sending them rather sexual messages is actually infringing on their boundaries and emotional health. If you choose to be a professional working Dominant you should know exactly what you are getting into and fully understand these dynamics.
Boundaries & Respect
Boundaries and respect are extremely important. If you are sliding into DM's as a Dominant please be sure you are doing so with respect. A submissive should vet their Dominants and vice versa. There should never be a jump into this willy nilly kind of attitude.
If either the Dom/me or sub does not have safe boundaries this is a huge red flag and needs to be considered before proceeding with play or interaction. Some of these dynamics do include humiliation and such cases you should be practicing after care. Please do your research as you could be causing serious harm if you do not understand the job.
Dominants (Domme/Top/ Dom) usually take on the role of leader, guide, enforcer, protector and/or daddy,mommy, master, goddess, king, queen etc. Many D/s relationships can be based around kinky role play limited to the bedroom but there is a whole world of D/s relationships.
The Top D/ type can consist of many attributes and has a wide range of responsibilities. Setting tasks and punishments. It's also important that a D/ type is well educated and well aware of the risks that the bottom s/ type may not think of or even have experience with.
As the D/ type in the relationship is the leader and the bottom s/ type is entrusting the D/ type to lead them. It is of utmost importance to have a relationship around trust, communication, respect and honesty.
Submissive types can include just as wide a variety as Dominants. Subs, slaves, cucks, babies, littles, princesses, brats, etc. The sub gives the boundaries in which they want the experience to play out, in turn the Dom/me is the creative director and decides the activities and such within these set guidelines. The sub ultimately wants to be subservient but the Dom/me should always respect these boundaries.
Let's talk about what some of these names and titles actually mean and different dynamics between D and s relationships.
Traditional D/s relationships
This is usually in the area of power play. This can be and often is in a sexual way. This can range from the sub having to ask permission to masturbate to the Dom/me asserting the sub kneel every time they are in the same room together. This dynamic has a lot of room for creativity.
Slaves
The slave dynamic is much of what the name suggests. The slave is devoted to the Dom/me in almost every way. Willingly giving free will of their life over to the hands of their master. This would include asking for food and hygiene. Even financial responsibilities.
This is a very serious agreement and should never be taken lightly. Of course the boundaries should be agreed upon before entering this type of relationship, but often this includes worship, chores, paying for Dom/me bills, owning Dom/mes items as reward, time and attention from Dom/me. A slave accept the hierarchy and at times is willing to suffer for the pleasure of those above them.
Mommy/Daddy Dom/me dynamic
Often confused and lumped into age play. It actually has more to do with caretaking and comfort. Some submisses can be littles but it is common to see Baby boy/girl and brats in this dynamic too.
Paypig/ Human ATM
This is part of FinDom/me play. It is important that the Dom/me does not take advantage of their paypig/ ATM. The point of this kink is that the Dom/me is provided for because the sub has a spoil kink. The sub still needs to be able to provide for themselves in the real world. This dynamic should never infringe on the sub's ability to provide for themselves.
Brats/ Brat tamers
Brat tamers look for naughty and mischievous playmates. Mostly a brat. There are several types of brats. The help me and the make me types are most common. Help me feins that they aren't capable and need to be assisted, often likely to push boundaries or be "needy". Make me brats are as they sound. Full of "fight" and argumentative. Like to push boundaries for the sake of it. Full of sass.
The dominant is forced to try to tame them but will never fully have control. Very different from other dynamics. The brat wants to be forced to submit and the dominant does not mind putting up with a bit of struggle to get them to submit.
Simp
Is someone who actually does not gain any benefit from their female domme. They serve and pay for services and likely only receive rejection and/ or humiliation in return.
King/Queen
Often calls their subs lowly, peasant, (I like mouse). In this dynamic the King/Queen expects to be treated as royalty and served as such. Depending on the sub/ servant, this can include humiliation. Like a court jester humiliating themselves for the pleasure and entertainment of others.
Sissy
Not all sissies are considered submissives. A sissy is a male that cross dresses or desires to be feminized. Sissies that do want Dom/me services likely want to be dressed up and "taught" to be a good slut! They want to be made over and put into a more feminine role. Some like to be teased and humiliated and others want to be encouraged to be more Fem.
Cucks
Generally described as a man who watches his wife, Domme, or mistress have sex with other men. Cuckhold fetishism can exist with a variety of other BDSM-related activities as voyeurism, denial and verbal humiliation.
---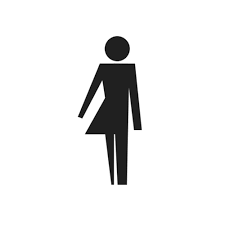 By PorcelainWitch23
Hello! I'm Porcelain. Buyers, Give me a follow and I'll send you a message. Don't see what you are after, just shoot me a message and we can see what...
---
Interested in contributing to our awesome community blog? Why not get in touch with our friendly team?
---
More From Our Blog
---