What it's Like Being a Domme Through the Eyes of a Sub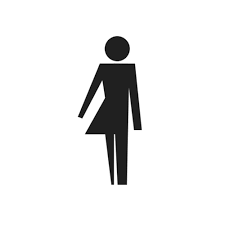 By SproutiVT 2829 views
Seller
Dom/sub
Sellers' Perspective
---
Well hello there, I'm DojinBunny and I know this title may be very misleading but obviously I'm here to explain.
I recently started doing Domme related work (specifically financial domination work) at the beginning of this year and before that, I played the Sub role. Now you may see this and say, "well you're just a switch" and you would be correct. However, in my professional life, I do not switch, I am a Domme and expect people to respect and address me this way.
Firstly, I want people to realize that me being a Switch does not make me less of a Domme, and to think this is very discrediting towards my presence (and anyone else's) and how I carry my profession. Personally, I am extremely grateful that I get to live both sides of this kink and I would like to share how I got here to give you a reason as to why I'm living my kink this way, and how it helps me be a better Domme.
Exploring My Kinks & Sexuality
When I first experimented with kink and started exploring my sexuality, I would say I was incredibly young (about 10 years ago, you do the math lol). When I found out about the submissive lifestyle it sucked me in and ravaged me. At 18 years old I genuinely believed my purpose was to go to a sub training camp to learn how to properly serve a Dom and be a 24/7 sub. I did a lot of research on collaring ceremonies, rituals in the BDSM community, and D/S dynamics. I truly was happy with the thought of giving up everything for servitude and to respect someone so much that they could control my life to the point. I even experimented with this in my relationships. Unfortunately, those relationships turned very abusive, and I had to do very intensive therapy to create who I was as a person again, as well as gain communication and boundary-setting skills.
At 18 I started doing sex work, moving towards online-only sex work around 21 years old. At the time when building my "brand" and going online, being a submissive was what I knew and was comfortable with. Continuing I found that clients were treating me like shit and frankly not paying me enough to do so. The boundaries that I worked so hard to achieve and master were getting pushed aside because of the need to survive (at the time my mother and I were on the verge of being homeless because she lost her job). I kept with it, but it was really starting to affect my mental health as well as my physical health. I became depressed with the fact that I could not please everyone, and I was not making the money I needed to live. Eventually, I was able to get out and move away from that situation and I knew it was time for a change.
Taking Pride in Being a Sex-Worker
I'm very open about being a sex worker, and I take it with pride because damn it is a really fucking hard job. Every time I would tell someone I would always have them guess what I did and EVERY SINGLE TIME they would say "you dominate men" and were shocked when I said otherwise. I started asking them why they thought that and got answers like "You're very forward with what you want. "," You are noticeably confident in the way you speak and handle yourself. ", "You're very blunt, kind of mean, isn't that what they go for?". This thought stuck in the back of my head for months. I'm a nice person, how could I take power over people? I thought no one would take me seriously or that they would think I was faking it for money.
To give you more context I am a cam girl and have played the sweet innocent girlfriend next door. This is where the change started. One night on cam I had a particular customer who just did everything possible to tear me down. I tried brushing it off to keep the show going, but he kept pushing about how inadequate I was compared to everyone else on the site. I had had enough. I reached in and pulled out every damn thing I would want my Dom to say to put me in my place and unleashed it on this troll. Afterwards, I blocked him (obviously), but I sat there stunned and turned on.
It was an awakening I had never felt before. I knew how I wanted to be treated as a sub, the things I wanted to be said to me, done to me, so why did I think I would be a bad Domme? I knew what would make a sub tick, twitch, and get hooked because I was the same way! I wanted to be mind-fucked, degraded, humiliated and controlled and that is EXACTLY what these men wanted too. So, I started marketing, and soon enough I had a Sub take a chance on me.
Connecting on Another Level
Practice doesn't always make perfect, and consent is obviously huge. Finding my rhythm as a Domme with engaging and implementing it in my work life consistently and getting different Submissives input helped me realize that I am damn good at what I do because I can see my Submissives needs from both perspectives. But having the ability to do the things I wanted doing on myself to other people? To share that pleasure is an indescribable experience. It makes me connect to my subs on a level I never thought imaginable. Because of that, I have found Submissives that are willing to let me take almost complete control over their lives (including their finances) because of the trust and bond that they have knowing how I treat my power dynamics.
Being able to be a Domme through a Subs eyes, has opened a world that I never thought was possible, and has created a life full of beautiful possibilities. Opening my vulnerability up and weaponizing it (for lack of a better term) to create this career and make the money that I do has been very therapeutic and has helped me make relationships that will last a lifetime, as well as reminding me of my worth as a human. Often in sex work, we get treated like objects to obtain, but baby I am a prize to be earned.
I hope this helps people that are looking to be Dommes realize the work you should put in and how this can be life-changing, not just to you but to your subs as well, for better or for worse. Maybe look through the Subs eyes. You never know the connections you might make if you do.
---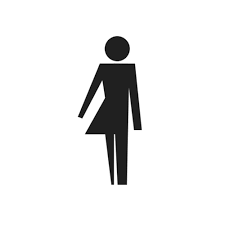 By SproutiVT
🖤CURRENT DATES: 🩲PANTIES: OPEN 🧦Socks: OPEN I CANNOT BOOK YOU BEFORE THESE DATES. 💸PAYMENT IS DUE AT TIME OF BOOKING. 💸 ❗️I get booked for extended wears very often, everything is booked on a...
---
Interested in contributing to our awesome community blog? Why not get in touch with our friendly team?
---
More From Our Blog
---