Why Am I Not Making Sales?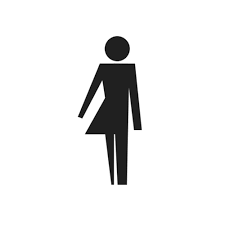 By Kinks_and_curves 1890 views
Seller
Tips For Sellers
---
Don't compare your sales!
It can be difficult not to compare but it doesn't help. Comparing makes us question ourselves, why am I not making sales like that? We think someone is doing better than us, but this isn't a competition or a race.
More sellers than buyers
There will sometimes be more supply than demand! There are a lot of buyers here but there are still more sellers so the buyers are already being spread thinly and this will have an impact somewhere.
Not all buyers
Not all buyers are going to buy from all sellers, it's not realistic. Don't assume all buyers are the same – some are owned, some build a bond with one or two sellers and are happy just buying from them, some are new so finding what they want. But as I've said not all buyers are the same and each buyer is individual in terms of kink and expectations and as sellers we can't always meet that.
Not offering what someone wants
As I've just said above, we can't always meet what a buyer needs or even expects and there is nothing wrong with that, it's not a reflection on them or us, it's just the reality of selling and buying
For example, I don't offer custom videos so I'm not going to make sales when that is what is required by the buyer.
Something for everyone
I have seen sellers doubt themselves, I have done it myself! Am I not what they want? Am I attractive?
You and whatever you're selling will be for someone. This is where we can fall into the trap of comparison, again done it myself, seeing a seller doing what we perceive as well and then thinking maybe it's me, I'm the problem! It is the comparison that's the issue, not you.
Dry spells
Sometimes the site seems quiet and we may have a period of time where we don't make sales and that is perfectly normal. There could be many reasons for that.
Buyers can overspend and need to take a break from buying, sometimes they need a break from the site, they are busy etc.
Use the time to work on new listings, engage on the dash and such.
I personally find it goes up and down, the dash is busy or it's quiet but again that's normal.
It's important to remember when things are a little quiet to not take it personally. It's not you, it's how it is for everyone, we can all have quiet days.
Time and pressure
Give it time and don't put pressure on yourself!
Every seller is different, and sales will come but you need to let that happen naturally.
Sometimes we need to sit back and enjoy the site, enjoy ourselves, allow buyers to take their time as well, engage and give the buyers an opportunity to interact with you.
Rushing and putting pressure on yourself can turn into pressuring buyers if we aren't careful.
Don't hard sell
Buyers find this a big turn off, sending copy and paste messages, offering them something they haven't asked for or trying to push a sale straight away isn't going to work.
We as sellers are here to sell, that's why we are on the site. I appreciate it's not just about money for everyone but that's still what we are here to do, however hard selling isn't what buyers want.
Rushing
Have you read the buyers' bio before contacting them? Have you given a buyer the chance to ask questions about an item? Trying to rush buyers into sales or contact can be a turn off, it's similar to hard selling.
Buyers' input
I wanted to include buyers input and perspectives in this blog so I reached out to the community and asked and you wonderful buyers didn't disappoint! Here are some of the things the buyers said:
Hard selling: I've already touched upon that but wanted to mention it again because a buyer had reached out about it for this blog and was the reason I wrote that last bit.
Not reading bios: draining as a buyer to have to repeat yourself, it can suck the fun out of it.
Relationships: some buyers may enter into a new relationship and cut down on purchases.
Money: extra and unexpected bills.
Any advice?
If I'm having a slow period I use the time to try think of new listings, I try to interact as much as possible on the dash, make polls and such, it can be a great time to take some photos or create some instant content.
It can feel disheartening but it's important to remember it's not you!
So, my advice would be to think about how you can best use the time between sales.
Don't question yourself!
Enjoy what you're doing, engage and have fun, let things flow naturally.
Thank you to the buyers who reached out and gave me some insight.
Thank you for reading.
Stay kinky!
---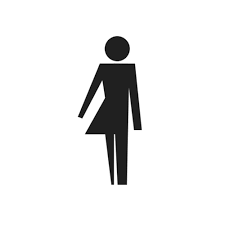 By Kinks_and_curves
My inbox is always open! I am always happy to chat and get to know you a bit! I am 34 years old with a natural 44G Bust, green eyes...
---
Interested in contributing to our awesome community blog? Why not get in touch with our friendly team?
---
Comments
Blonde_bambina Very helpful 💕 new here too x
---
Avery_Goodlay95 thank you! I'm a new seller and found this helpful
---
KnotyNurse Great advice again! Love to read your blogs!
---
KawaiiTeacher A great read! thank for this blog❤️
---
GingerPhoenix No pressure, friends, but I came up with a few hashtags for quiet times, to help stoke the flames of kinklust ;) While we're patiently waiting, and acknowledge the seller / buyer ratio is skewed, we can share our #1 favorite things to sell or buy! #WhatIReallyWannaSell or #WhatIReallyWannaBuy, if you wanna be nasty with me ;) xx Thank you, Goddess @Kinks_and_Curves, for sharing this blog with us! It took a while for me to accept that it's a slow, gradual, relationship-based build-up, but it's so much more rewarding now that I've accepted that reality. Cheers all around, kinkfriends! xx
---
Organicmoodz Wonderful information! Thank you 🌺💖
---
ChauffeurSubLeeOwnedByPeachy230 @StraightSubzero2977 Some good calls, nice one Mate
---
MrsMuma What a fab blog and definitely needed recently xx
---
SideshowZO Wonderfully wrote 💕💕
---
StraightSubzero2977 @ChauffeurSubLeeOwnedByPeachy230 exactly when new sellers reach out and ask me for help it's one of the first things I warn them against. I tell them to follow followers as a sign of respect. If its a buyer engage with them using username like hi ( username) how sre you thank you for the follow. Then take it from their if they get a reply avoiding sales patter as its off putting and seems desperate.
---
Kinks_and_curves Thank you so much everyone ❤️❤️
---
TheFootsyWife This was a great read, thank you! 💞
---
LadyKitty Such a great reminder. 🫶🖤
---
HippieGoddess 💕💕💕
---
ChauffeurSubLeeOwnedByPeachy230 @Juicy_X_Josie You're very welcome. X
---
ChauffeurSubLeeOwnedByPeachy230 @StraightSubzero2977 That sounds brutal and You wouldn't be rude to block at all! I Won't block immediately but have a 3 strike rule and if I Have to repeat Myself after that then conversation's going nowhere and I'll send a message saying I Tried, try to offer little advice but tell them I'm going to have to block if we're not on same page after that message, it does no one any good by continuing conversations like that.
---
Juicy_X_Josie @ChauffeurSubLeeOwnedByPeachy230 , thanks. That is reassuring to know. 😊
---
StraightSubzero2977 @ChauffeurSubLeeOwnedByPeachy230 exactly. One of the things I hated before Christmas was a seller saying hi. Then I would reply. Their reply was try my instant content. That was it such a turn off for me. I went elsewhere. Not only was it forcing a sale they didn't know what i liked or tried to find out then they would hound me for days. Didn't block as I didn't want to seem rude.
---
ChauffeurSubLeeOwnedByPeachy230 @Juicy_X_Josie From a buyer, what You are doing sounds cool. Hard selling for Me would be when someone keeps messaging after I've said I'll reach out when I'm ready and won't leave well enough alone. But again You're good based on what You said. Xx
---
Juicy_X_Josie It's good to remember not to take it personally on the slow days. I find it hard to know where the line is between reaching out to a buyer when you have what they are interested in and 'hard selling'. I read every bio and contact each person as an individual. I also like to thank buyers for following me. I read so much about 'hard selling' though I sometimes worry I shouldn't contact buyers at all!
---
Ariasiren This makes so much sense! Made a couple of these mistakes as a newbie lol
---
LuckyTrixCharmsLittleBoudoir Hey there! I wish the buyers here the best taste of treats, and the sellers lots of sales! In the meantime, see my pinned post to win cash! The drawing is tonight at 9PM EST!
---
PrincessLeila Great blog very helpful 👍🏻 Well done kinks 💜
---
ChauffeurSubLeeOwnedByPeachy230 Awesome, fascinating read as always KinkMeister! Xx
---
XXZoeyJadeXx Great blog! Nailed it!
---
Essex_babe01 Amazing read, thank you xx
---
BillieWilde Needed this sooo much so thank you 🫶🫶🫶
---
Kinks_and_curves Thank you ❤️❤️❤️❤️
---
CcVoxe Brilliant read, thank you!💖
---
RedRidingSwitch Needed this! Thank you 🧡
---
S3v3ns_girl Being new is a little daunting, so thank you for this post.💚
---
LilyLicious Thank you! This blog came at a perfect time as I've noticed lots of sellers having a slow period lately and have been using it to do lots of different things like listings or connecting with other sellers like you mentioned ❤️ very good read on the buyers perspective ❤️
---
AriaArch I love a blog read and this is a great read. So helpful, thank you for writing this xxx
---
Kinks_and_curves You are spoiling me with your kind words
---
Allgirlz Good blog - thank you for including the buyers input because you are 100% there. I don't want unsolicited or copy & pasted messages and I'm bored of ' what brings you to ATw' when it's all on my profile 🫣🫣 I hope sales pick up soon ladies xx
---
JustAndy69 Another wonderful read as usual 💖
---
StraightSubzero2977 Great blog as an ex-buyer what you're saying is true. ATW is a smorgasbord of sellers. Buyers are spoilt for choice so many beautiful amazing sexy sellers who tobchoose from. Cost of living is also an impacting factor buyers still have to eat and keep warm and clothed. Sales will come be patient and as always stay amazing xxx
---
Kinks_and_curves Thank you , you beautiful bunch ❤️❤️❤️❤️
---
OpenGuyUK and of course, as always, K and C is pivotal to this community, she is the glue that binds the various sides / types x
---
GingerPhoenix Thank you!! So important, esp. for newbie sellers, to read. Thanks as always for uplifting everyone here at ATW! xx
---
CalfQueen This is such a fantastic read that kbyou for writing this ☺️ I definitely don't feel alone on the lack of dry spells for sales anymore ☺️
---
Joswingle Love this 😀 ❤️
---
OpenGuyUK Brilliant and covers most of my pet hates as a buyer, I would never ever buy from somebody who "hard sells" me , it is such a huge turn off
---
Smartarse wishing you a good evening x
---
Lois19 I needed this today. Thank you beaut 🥰🥰
---
Sdf12q Great read! You're speaking the honest truth here especially regarding buyers input. I'll be willing to jump start every new seller if the price is right for what I want to purchase. I know it can be disheartening not having any sales and wasting money on the monthly selling fee. Lucky for everyone I'm on a collection run and I'm not loyal to just one seller.
---
TashieBum Always enjoy reading your blogs! Thank you!.
---
CandySuxxx Well said 💖
---
SweetHannahSour I love your blogs. Thank you❤️
---
Sweetpantymilk So helpful. Thanks Love.
---
Veritystyles Great blog as ususal babe X
---
More From Our Blog
---