Body Confidence After Cancer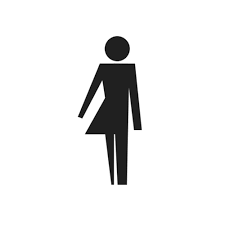 By Gingermilf 441 views
Seller
Motivational
Sellers' Perspective
---
As many of you know, I am recovering from breast cancer, and just wanted to share my story with you and how it has affected how I feel about my "new" body.
Diagnosis
Six months ago, my world was knocked sideways, when after a routine mammogram, I was told I needed to have several biopsies because there were abnormalities on my images.
Three weeks later it was confirmed that I had Ductal Carcinoma in situ (DCIS) and needed a mastectomy. I was offered a reconstruction using tissue from my abdomen to make new breasts. I decided to have the mastectomy and reconstruction at the same time.
I awoke from the surgery to a whole new body. The face was the same, but the body felt flat, bruised, and numb. I had a torso full of dressings and stitches and every movement was painful.
At the time I didn't really care, my main concern was that they had removed all the cancer and I was going to be okay.
Recovery
The first time I looked in the mirror properly, I remember feeling bereaved for the body I had lost forever.
We all have things about our bodies we dislike, don't we? Stretch marks, scars, saggy boobs etc.
It's only when it's taken away from you that you really appreciate what you had.
That first glimpse of my new body was a sad, overwhelming realisation of what I had been left with. It took all my strength to draw any positives from it.
I was left with two mounds where my breasts once were. I'm missing one nipple and my abdomen had been cut from hip to hip.
To make matters worse, all my wounds became infected and split open, so I had to go back into surgery to have them all re done and debrided.
I spent a few weeks in hospital, which gave me time to think and come to terms with what had happened to my body.
It gave me time to focus on the things that were important in life, friends, family, and health and to realise I was still the same person, and I was still loved regardless of how my body looked.
Acceptance
Fast forward to now, six months later and I'm still coming to terms with how I look and feel when I see myself naked.
When I first joined ATW in 2020, it gave me the confidence to really love my body and embrace it. I loved every curve, my voluptuous breasts, and every bit of my belly, stretch marks and all.
Now, I am having to love the " new " me and embrace what I have been left with.
It helps having a positive outlook and good people around me.
I am so grateful and thankful to the NHS that saved me and cared for me.
I no longer feel bereaved for what I have lost, I just feel thankful for what I have gained, which is my life.
Survivor
When I look in the mirror now, I see a survivor staring back at me.
I may not have my big bouncy boobs anymore, but in their place, I have two reminders that I went through the most horrendous time but came through the other side a winner.
I am determined to go forward in my life and embrace every scar, every nip, and every tuck, because this is now who I am, and I have a body to be proud of, because it worked so hard to save me.
There was a point when I wasn't sure if I would return to ATW as I didn't feel I had the confidence to show my body, but now I have embraced my new look, I can't wait to be back up and running and enjoy the friendships and interactions once more.
I am a little nervous and self-conscious about taking photos for my customers on ATW, but it is something I feel I want to do.
We all like to feel appreciated and admired for our looks and bodies, but of course, it means nothing if you can't appreciate and admire yourself.
I have been one of the lucky ones, because I have needed no further treatment, apart from yearly mammograms on my left breast.
I know things could have been a lot worse and I feel blessed because many don't make it.
I feel like I have been given a second chance at life, and if that means odd shaped boobs and a scarred tummy, then I can live with that.
Conclusion
I am forever thankful for that routine mammogram, because without it, I would never have discovered the cancer.
I had no symptoms, no lumps or bumps or anything unusual in the shape of my breasts.
I URGE EVERYONE to check their breasts (men can get breast cancer too), and PLEASE have your mammograms when they are due.
If my blog helps just one person, then I will feel like sharing my experience has not been in vain.
Learning to love my "new" body has had its challenges, but I'm still the same person underneath, and that's what's really important. People love you for who you are, your heart, your kindness, your soul.
Our bodies are just an extension of that.
PLEASE CHECK YOUR BREASTS
Thank you for reading.
Gingermilf xx
Resources
NHS Overview of Breast Cancer in Women
NHS Overview of Breast Cancer in Men
Breast Cancer Self Examination: PDF
Breast Cancer Self Examination: Video
---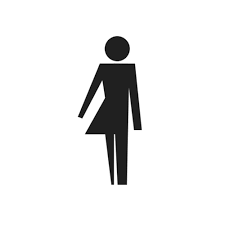 By Gingermilf
🏆 ATW/MTW Sp**KTACULAR HALLOWEEN PICTURE CATEGORY COMPEt*tION WINNER 🎃🧟‍♀️😈 🏆 NICKSY'S COMP WEEKLY PICTURE CATEGORY COMPEt*tION WINNER : FOOD FETISH 🥪🌭🍑🍌😈 🏆 NICKSY'S COMP WEEKLY PICTURE CATEGORY COMPEt*tION WINNER : VALENTINE'S...
---
Interested in contributing to our awesome community blog? Why not get in touch with our friendly team?
---
Comments
Gingermilf @Scotty69 aww love you too my darling 😘 💗
---
Scotty69 Love you my gorgeous friend 💖💖💖😘
---
Divine_Sky @Gingermilf 💖💖💖 Yes. I will. Thank you!
---
Gingermilf @Divine_Sky you will get there my love 💓 ❤️ 😍
---
Divine_Sky Amazing story. I have a similar one to share, but I'm not quite there yet. I just started engagement on here today and I came across you. It was meant to be. As a 50+ milf I say that life gets better in many ways, as one's confidence just grows. It also is a time when we realize, when health is not something we can just take for granted, that life is precious and truly, it's important to have gratitude for each and every day easier said than done, of course, but your post inspired me. Thank you for sharing. Maybe one day I will share my story. I'm just not there yet. 💖
---
Dulcita Beautified ❤️❤️
---
Lucillebells Thank you for sharing such a difficult time in your life. We are here with loving support and I'm so happy to see you back and doing well. ❤️❤️❤️
---
NaughtyNnice So sorry to read your blog......what a strong lady you are❤ breast screening is so so important my mums breast cancer 🎀 was picked up through routine mammogram. Glad your out the other end hun and looking at things in such a positive way ❤
---
Gingermilf @Samjoejoe I really hope you start to feel better soon my love 💓 Sending my very best wishes to you ❤️ xxx
---
Linarods Thank you for sharing this you're such a strong person ❤️
---
GingerPhoenix Thank you so much for this!!!! I'm thrilled for you where you are now, and send you love for the difficulties in the past. ((( hugs ))) for the times when stress sneaks back in, in the future. xx
---
GingerPhoenix ♥️ ♥️ ♥️
---
MisstressLeyla You are a worrier and a hero in my book! 😎❤️‍🔥💗🔥 I wish you all the best ❤️ always inspiring to hear and read stories from strong women like you!!🩷🩷🩷🩷🩷🩷
---
Samjoejoe I feel this 2018/2019 Thyroid cancer. Currently ill as my medication that replaces my thyroid ain't working to well and has made me unable to walk or talk as iv no energy at the moment on strick rest but got new dosage so hopefully feel better soon again xx ever want to chat I'm here xx
---
Gingermilf @Dman I really wish your mum all the very best . Sending love to your mum ❤️ 💕 ♥️ xx
---
Dman Ur body is beautiful and I cried reading this my mom had cancer and she might have stomach cancer
---
Juicy_X_Josie This much have been so incredibly difficult for you to go through. I'm in awe of your positive attitude and I'm glad that you are back here and growing in confidence all the time!
---
MidwestMom You are more than your body, you are absolutely gorgeous inside and out! Your sharing of your story may save another woman's life… thank you. Sending you all of my love 🥰
---
Sarahs_wetpanties_13 Im so proud and happy for you to be able to share this with us. I cried reading the whole blog. I'm so happy for you to be able to come out of this and at the positives.
---
Gingermilf Aww you are all so kind . I hope this blog helps anyone in need . Thank you for all your support guys , I appreciate it all ❤❤
---
Bar893 Beautiful body 😍😍
---
ChauffeurSubLeeOwnedByPeachy230 A Beautiful lady inside and out, and an Inspirational one at that, so proud to call You a friend! Xx
---
Regi An amazing blog from an amazing lady 🥰🥰🥰
---
The_Shudz @Gingermilf Thank you for sharing this amazingly well written blog and also the physical and mental scars you deal with. Sharing this blog truly shows how strong and inspirational a person you are. Big hugs 🤗 to ya Ginge 😘🥰😍
---
Red @Gingermilf love you 😘
---
Twinkletoesjessi One of the strongest most beautiful ladies I know ❤️
---
Gingermilf Aww thank you everyone for your lovely kind words 😘 ❤❤❤
---
Mimsy Such a strong and brave share, and extremely well written - I don't comment on many blog entries but this is really fucking well done, thank you.
---
Sweet_Scent So strong! Thank you so much for sharing this 🤍🤍🤍
---
KateCorbain Thank you for being so vulnerable and sharing ❤️
---
Missymayhem 💕💕💕Sending you Love always Ginger💕💕💕
---
Honeypchs 💖 embodiment of strength 💖
---
Morbidal amazing blog, very moving. Thankyou for sharing lovely
---
PrincessLeila Firstly, a very well written blog 👏👏 Thank you for sharing your story so happy you are well now and feeling positive! Your AMAZING!! Welcome back 💜💜💜
---
Claraclit Still want to send you flowers x
---
Gingermilf Aww thank you all for your kind comments. I hope my blog reaches out and helps anyone going through any similar experiences 🙏 💗 Much love and appreciation to you all ❤❤
---
VeganGoodies I manifest so much good energy your way!
---
STRyker_Alpha_8 Thank you gorgeous such a beautifully put together blog and it is true you will gain from it. My admiration along with everyone else. Emerging stronger and beating an evil disease much love to you xxx
---
Curvyqueen95 🥲 you are absolutely gorgeous, excellent blog, F cancer ❤️❤️
---
MrsMuma So proud of you fir telling your story and fir coming back 😘 x
---
LaylaXOXXOX What an brilliant blog you are a beautiful ATW legend ❤️
---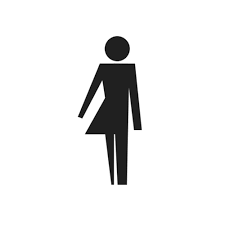 Ride Loved the read glad you are still with us much love to you 🥰
---
Claraclit YOU GO GIRL XXXXXX
---
TootsiePie F CANCER! YOU ARE GORGEOUS! TOTAL RESPECT 💞💞💞💞💞💞
---
Workev Bloody love you @Gingermilf a fighter who never quits fabulous blog ❤️ ✨️ ♥️ 💖 💕
---
More From Our Blog
---