How I Made Money Online Selling Used Panties and Shoes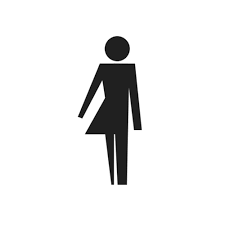 By Kinkyshoes 14877 views
Seller
Tips For Sellers
Sellers' Perspective
---
We chatted to one of our premium sellers to find out a little more about their selling experience.
How it started…
After reading Marie Kondo's book - The Life-Changing Magic of Tidying Up, I decided to declutter. I came across many items I'd never worn before including some brand new shoes. I thought "why not earn some money from decluttering?" so I listed them on some popular marketplaces such as eBay, Gumtree, Facebook Marketplace & Shpock.
I took photos of the shoes, including the soles to show they'd never been worn and I received a message from someone asking if I had any "well-worn shoes (the smellier the better)". I didn't even know this was a thing. Usually, as soon as my shoes started to look a bit worse for wear they'd go straight in the bin.
Selling well-worn shoes
So I googled "well-worn shoes". A quick search brings up 152, 000, 000 results. Ker-ching! Why hadn't I heard of this before? I found some blogs by other Sellers talking about making money from the sale of well-worn shoes on eBay. I listed all of my shoes, new and old, and the messages came rolling in. Strangely enough only for the well-worn shoes, not the pristine, expensive, never been worn shoes.
Smelly, trashed, flat, black work shoes that cost me £5 to buy, sold for £25! Shoes that my colleague complained were too smelly for me to continue wearing, were actually making me a profit. However, after a while, eBay started taking down my listings as I was "violating their terms and conditions". I kept relisting, however, I eventually got my account banned so I looked for alternatives and that's when I came across All Things Worn. I love the site as it allows me to sell my well-worn shoes without fear of being banned.
Selling used panties
When I joined the site, I noticed people were also selling used underwear so I did a quick search on Google to see if there was much money to be made in this area and found this article about making thousands of pounds selling panties.
So I thought I'd give it a try. I knew All Things Worn allowed the selling of panties so I felt confident in being able to sell on there without any problems. Selling shoes has made me quite a bit of money so I thought I'd see if panties could be as successful. So far both selling panties and shoes have worked quite well for me. I've also sold socks and tights/pantyhose.
How to do well on All Things Worn?
Put detail in your bio.
Your buyers will likely fantasize about you so the more information you put the better. Also, make sure you put up a profile pic. You don't have to put a pic of your face up, but anything is better than nothing. It makes you seem more trustworthy and may entice more buyers to your page.
Be honest.
If you're advertising your panties as worn for 48 hours, don't try and con buyers by only wearing them for an hour or trying to create a fake smell. These fetishists know their scents and will know if you're trying to pull a fast one on them.
Be as descriptive as possible.
Try and explain how the items have been worn, for how long and how they were worn. For example, I've found that socks that have been described as worn all day and in the gym sell better than socks that are described as being worn around the house. Also, panties that have been worn to the gym are a good seller for me. I don't know if it's the idea of me working out in them that is appealing, or whether they create a certain smell, but I have plenty of interest in these.
Build a rapport with your potential buyers.
They want to know more about you before they buy, but be careful with the people who just want a bit of banter. After you've been selling for a while you'll be able to get a feel for those who are going to waste your time and those who are genuine. Luckily ATW has a block button, so if you have someone messaging you that's causing you problems, you can block them and they can't contact you again. Fortunately, I've only had to do this once and I've never had any problems since.
Be open-minded.
You might get requests from people and this is a chance to upsell. However, if you don't feel comfortable, just politely decline. Don't be rude as buyers might leave negative reviews on ATW and you don't want to put off other potential buyers.
Share your items on social media
Once you add a listing on All Things Worn you can share your items & shop to social media pretty easily using the share buttons. Self-promote yourself as much as you can which means you will reach more buyers. Encourage people to retweet you on Twitter to build up interest in your shop.
Conclusion
There's certainly money to be made if you put the time and effort into your profile and listings. Interact and engage with buyers. Use the follow feature on All Things Worn and welcome new buyers to the site. Share your items on social media, trying to reach as many people as possible.
I love the feeling of knowing someone is getting pleasure out of my items. I enjoy selling as I'm getting paid for items that I would normally have thrown out and there's always a willing recipient. It's true what they say… one man's trash is another man's treasure.
If KinkyShoes has inspired you, why not sign up to All Things Worn and start earning money for your used items today?
---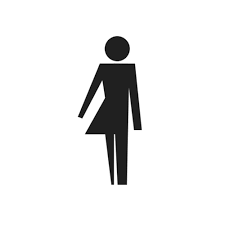 By Kinkyshoes
Back after a little sabbatical. Sometimes the teacher life takes over but I've missed ATW and can't wait to get to know everyone again ☺️ After a long, hard day looking...
---
Interested in contributing to our awesome community blog? Why not get in touch with our friendly team?
---
More From Our Blog
---