Maintaining Your Boundaries & Emotional Connections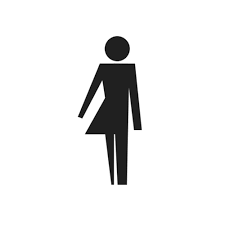 By Sweet_n_s**y 894 views
Seller
Sellers' Perspective
---
Catching Feelings: A Cautionary Tail
When I started selling, I set boundaries. For me, they were things that I absolutely would not do! But, I set them to protect my morality, what I thought was right or wrong. Those boundaries are much smaller now, but I have a new list. I did not know that I would need boundaries to protect my heart.
It all started with an answered request for panties. He asked me to go to another site to chat because he doesn't get on very often. I was new still, so I obliged. Boundary number 1, broken. We did talk business though, and he did make a purchase. He sent 3 pairs of matching panties for me, and my two friends to wear and take pictures together. He even sent me an extra pair just because I liked them. It was my very first gift on the site.
On the day that I wore his panties, I sent a proof of wear picture, as promised, but a little more naughty than expected. I was sick, and that makes me horny. So I sent a picture of myself using a toy above his panty. He called me a naughty minx. I still remember. We wound up chatting late into the night. Chatting turned to sexting. Sexting was actually on my WON'T DO list! Boundary 2. There was a 3rd Boundary broken in that same session. It all happened so fast, and so easily. Things with this man just flowed. He made me feel alive, and I immediately broke all of the rules that I had set for myself. But, they were my own rules to break, so I didn't think anything of it. I sent the panties, and he was pleased with them.
On days that I didn't have a wear booked, he would pay me to wear the extra pair that he had sent. It was honestly not very often. One night, he messaged me unexpectedly and asked me to put them on and take pictures for him. He had been to a funeral and had a bad day. I wasn't home, I was at my sister's house. So, I went into my sister's room, showed him her panty drawer and tried on her panties to cheer him up! I even stole a pair from her to wear for him! I had never done anything like that before. It was great, naughty fun. We started talking even more often after that.
He returned the favor for me next. I had a bad day. I was in a terrible mood. He stayed up and talked to me. He wanted to cheer me up. That night is the one that crossed my first emotional line. It was a Boundary that I had never set because I never thought I could possibly catch feelings. We talked about real things. We talked about our lives, and our pasts. We talked about the things that have broken us. That night, I told him that I was glad that he lived so far away from me because he was dangerous. I told him that I had a small crush. He said, "me too." Why, did I let it go further? Because he was kinky and fun! He sent me a picture. He crossed his boundaries. He also told me his name. The boundaries are important for both buyers and sellers. He let me in, and that broke every boundary that he had.
Only certain days stick in my mind. But we talked and played almost every day after that. I was booked out, so I started to reserve days to wear the panties that he sent to me. It only took me a month and a half of working with him to start to get feelings. I remember the day that I told him that the buyer/seller line was blurring for me. It made him very uncomfortable because the feeling was one-sided. I told him that I couldn't "play" anymore unless it was for his wear. I had now stolen a pair of my friend's panties to wear for him, lol. I did not stick to my resolve! I really liked doing naughty things with him. I had gone out of town and was staying in a hotel room with multiple people. I wanted to play while they were there, without them knowing! Of course, he obliged. What was he supposed to say?
From this point on, we talked every day. We played often, and he was the last person that I talked to every single night. He had another tough night. He told me some very personal things, but for the first time, he also told me that I was very special to him. I was his from that moment. Except, he regretted opening up and purposely did things that he thought would push me away.
I probably should have run then, but I didn't. He apologized. A few days later, he left the site. He told me it was a financial decision, but in hindsight, I think that he did it to try to keep me. We didn't do anything on the site anymore, and I no longer wanted him to pay me for anything. We were no longer Buyer and Seller.
I fell in love; full, would give him the world, in love. I looked forward to every message. I barely logged in to ATW. I read messages constantly that said how he wasn't able to love, all the while knowing that I already did. I decided to stop playing with my heart and get back to business. I told him how I felt. I told him that I was in love. He told me that I was amazing and a ton of fun, but that he could not ever love me. My heart broke, and I deleted every outside account that I had. I needed to build boundaries, not to protect my identity or my morality, but to protect my heart.
We actually talked again, because I couldn't help but to seek him out. He said that he did fall for me, but still chose to end any kind of relationship. I regret nothing about how this started. I do not regret falling in love. I do still regret that it ended. My hurt is still very fresh, and I know that his is too. I know now that for me, the most important boundaries will be the ones that guard my feelings.
What we do on this site can be very personal, very intimate. I never thought that I would allow feelings to be involved, but I did. I am human, and so is every buyer that I service on this site. I see the beauty in everyone and it allows me to get to know their desires better. I will not change who I am. I will however change what I'm willing to do. I have since removed several listings, that I will not offer again. I will stand firm with my boundaries. And, if I ever notice myself freely crossing them again, I will professionally remove myself from the situation.
By: Sweet_n_Sexy
---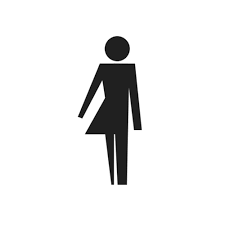 By Sweet_n_s**y
🥰🍑😈 I JUST REMOVED OVER 100 LISTINGS! I WILL BE ADDING MOST OF THEM BACK AS WELL AS NEW ONES. IF YOU DON'T SEE SOMETHING THAT YOU WANT, JUST ASK!...
---
Interested in contributing to our awesome community blog? Why not get in touch with our friendly team?
---
More From Our Blog
---