The Real Support Behind Your Panty Selling Page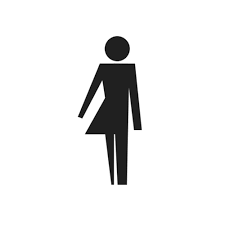 By Lily22xxx 947 views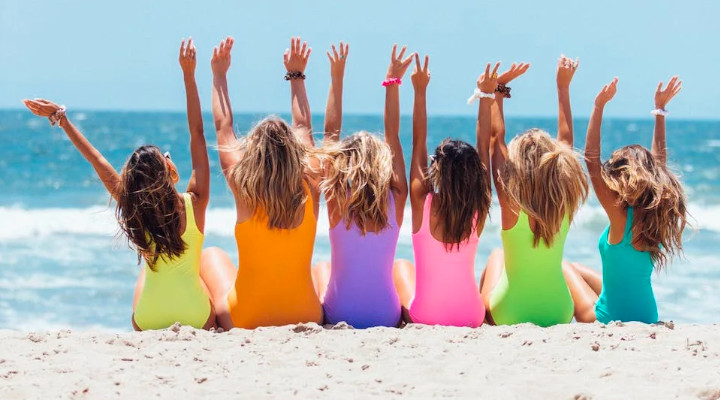 ---
Hey guys! I'm Lily22xxx and I've been selling on ATW for just over 4 months now. I managed to build my account quite quickly, gaining hundreds of followers within my first few weeks. I now have around 950 followers, over 80k profile views and 110 reviews, that is just insane to me!
I mean, don't get me wrong I've worked bloody hard, but my main support is the other sellers. These girls are incredible! Here are a few tips on growing your account from my point of view and experience.
Okay, so you've signed up to ATW, created your account as a premium seller and posted your first few items, and they get no likes. No comments. No views. Nothing... Now what?
Well, this was me in August. I knew no one. I still don't actually "know" anyone... technically, although some days these girls feel like the biggest support in the world. My posts were bare with no little hearts, no comments, and no one knew who I was. I felt like the tiniest needle in the BIGGEST haystack ever.
All these gorgeous girls and I remember thinking how do I compete?! I soon realised there is no competition here. We are all beautifully unique in our own way.
Engage With The Panty Selling Community
ENGAGE! Engaging with the community on the dashboard or on sellers' profiles is key to any success here in my opinion. These girls are your biggest fans. The likes on your posts, comments, views, and recommendations will mostly come from other sellers. They will hype you up and grow your confidence too.
I met a lovely seller on my first night on the site, who I still speak to now, and she told me always to support the other girls first. Like others' posts on the dash, listings, and polls. The more you are seen, the better your page will do. Not just for self-promotion, but if you support the other sellers, they will support you in return.
Well, after receiving over 80,000 profile views in 4 months, I think she was right! When you sign up, you don't have any friends, you know no one. Make friends and interact! With my bare page, I started liking other posts on the dash, following other sellers and commenting on photos if someone looked amazing, (I still do this because GIRLS I cannot help myself hahaha), but I started to get followers and sellers who came back to my page everyday to like my posts and I did the same on their page.
Slowly but surely my page grew, and I received a lot of love and support daily. Buyers messaged me who I had been recommended to by other sellers, and in return, I started doing the same.
BE POSITIVE!
No one likes seeing people complaining, and on this site especially, people will tend to avoid your page if you beg for sales or post negatively. No one wants to come on a sex site and see people posting about their boiler breaking or that they can't afford their car insurance.
Tagging other sellers in posts, writing uplifting and exciting things, and posting hot pictures will all help to grow your page in a positive way.
Once you gain the support of the other sellers, keeping this up and keeping your page "seen" is a lot of work! It's easy to lose track of other sellers, or not see them on the dash for days or sometimes weeks, until one day you think "Oooo I haven't seen ___ for a while".
I spend on average an hour a day going through other sellers' profiles and liking their posts and they always do the same for me. Everyday! But I have noticed that if I stop, or have a break for a few days, I get lost in the haystack because there are such a huge amount of sellers on this site, and with hundreds of posts a day on the dash it's very easy to get left behind. ATW really is 24/7 work!
Is There Any Competition Between Sellers on ATW?
In my opinion, no.
Every single seller is different in their own way, whether they have long hair, short hair, blonde, or brown, some offer certain content whilst others don't. (Some have a ridiculously huge ass and drink wine everyday hehehe) but seriously, there are no 2 sellers exactly the same.
Every buyer has different tastes when it comes to choosing which seller to purchase from, and it's all about their personal choice and usually nothing against the seller if they decide not to purchase.
Supporting the other sellers is the best thing you can do to keep your page alive on ATW. Spread the love and you will receive it all back and more!
If you are a seller reading this, experienced or brand new, you will know how much hard work we all put into our pages and how disheartening it is to see the posts you put so much time into, get no love. When I click on a seller's page and see no likes or interaction on their page from others whatsoever, it's so sad. I know how long it can take to get that "perfect picture" or write the description for a listing, and for it to not even get a view or a like is heartbreaking.
So my like button goes into overdrive and I give them the love they deserve on their page. If we all did this, imagine all those little hearts on the dash, and how much positivity we would all bring to the site!
---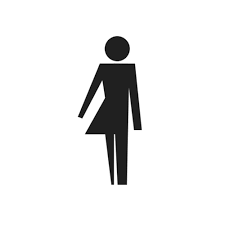 By Lily22xxx
❤️I am only private sometimes due to work, follow me and your request will be quickly accepted I'm very active on the site ❤️ 🔥 Top 1% Seller since August 2022🔥 🥂...
---
Interested in contributing to our awesome community blog? Why not get in touch with our friendly team?
---
Comments
Lily22xxx @SapphicFootsie ❤️❤️❤️
---
SapphicFootsie Love this!! Thank you lovely xx
---
Lily22xxx @Evelia_xoxo thank you ❤️❤️
---
Evelia_xoxo I love this! ❤️❤️
---
Lily22xxx @Knic_knac you're so welcome! Glad it helped! ❤️
---
Knic_knac Thank you so much, flower 🌹
---
Lily22xxx @Sexysecretary69 💖💖💖
---
Sexysecretary69 Thank you so much lily22xxx 😘😘
---
Lily22xxx @KikiKangx thank you ❤️❤️
---
KikiKangx Thank you your is great
---
Lily22xxx @Sexysecretary69 your page looks fab!!
---
Lily22xxx @Sexysecretary69 @Selinastar19963 I'm so glad!!! Good luck and if you need any help just message me ❤️❤️
---
Selinastar19963 This was extremely helpful 💙
---
Sexysecretary69 Thank you for this very helpful. I'm new very new. And could definitely do with some more help from the community. I don't even know if I have done my page correctly. It's great to know I can ask for support x thank you
---
Lily22xxx @Bubblesthesiren ❤️❤️❤️
---
Bubblesthesiren This is so helpful 🥰
---
Lily22xxx @MickeeLoveLee welcome babe 💖💖💖
---
MickeeLoveLee Very nice! I'm super new and I love all of the love and support 🥰
---
Lily22xxx @DesperateHousewife thank you 🥰🥰
---
DesperateHousewife Great job girl! I love it!!!
---
Lily22xxx Thank you girls 💖💖💖💖
---
KikiKangx Thank you just ❤️ the positive vibes, let's do this 🤪 xx
---
FrostyThick It looks like it's making its way down the dash now, but I hope @Lily22xxx knows how many people she helped by sharing this with us. 🫶🏻
---
Echokrate Thank you for this!! I was feeling like I was doing the wrong things. What am I doing wrong? Should I just delete my account? But now I feel better about what I am doing and what I need to do!! 😊 We gotta help each other!! 💙💙💙💙💙💙
---
Livvy100 Love this! Women supporting women ❤️
---
Smellycat59 Great job, honey. Many valid points and I love your positivity and care for other sellers. It is no surprise why you have done so well 💋
---
WitchyqueenG Omg what a great read!, thanks so much for sharing this!
---
ChubbyLatina Thank you for sharing!! 🥹♥️ I'm so new to all of this, and your blog made me feel 10x better! Hugs ♥️♥️
---
GingerPhoenix This was so great!! Thank you for sharing, @Lily22xxx! I'm still relatively new here, and appreciate knowing I'm on the right path. xx
---
Lily22xxx @AllieMiller you've supported me for months now everyday 💖💖I appreciate you so much and thank you back at ya beautiful! 😘❤️
---
AllieMiller Lily you are such a beautiful soul!! This was a wonderful read. You being so much happiest and joy and I absolutely love seeing your smoking hot bum like my post 😏🥵🥰💖💖💖
---
Lily22xxx @Filthyunclean good luck girl! 😘💖💖
---
Filthyunclean This has helped tremendously. I'm new to all things online selling. &I'm so excitedddd🥰
---
MollySims I love this! 🫶 Thank you 💓
---
Lily22xxx @Secretmariposa ❤️❤️❤️
---
Secretmariposa Thank you for this post ❤️
---
Lily22xxx @Tattednympho so glad it's helped 💖good luck!!
---
Tattednympho This is so helpful!! I'm very new to this site and still am not sure what I'm doing but this has helped me feel less clueless. Thank you so much for posting this!!
---
Lily22xxx @CanaPrincess have a look round and get to know the site! It took me a good few months just to figure that out 🤣I still don't have a clue really haha thank you for reading it means so much 💖 @J_Anonymous keep going! It gets easier ❤️❤️
---
Lily22xxx @Twinkle_toes27 🥺🥺💖💖thank you babe! This is so sweet!! Yes exactly!! So many of us, the buyers don't like dash posts because they don't wanna get hounded (understandably, unfortunately they do by some sellers) so we need to do it 🙌🙌😉😉hahaha I'm blocked by many too don't worry I wouldn't take it personally it's one of the strange things in life I don't bother to question 😜🤣🤣xx
---
CanaPrincess Thank you for this ! Looks like I need to sit down and read through the site abit more, I love that this really does work on team work and support from other sellers! ❤️ Beautiful advice !
---
Twinkle_toes27 This is lovely lily and you really are such a positive and freaking hot seller on here 😚 and just like that you've lit the dash with ❤ I do sometimes look and think there is at least 1k sellers on at a time and some posts just get 2/3 likes were in this together (well apart from the multiple I'm blocked by 🙄) if the buyer wants you they will pick you were not competing, own your page and embrace the life of selling
---
J_Anonymous Thank you for this! As a new seller, I'm trying to stay optimistic about it, and this just helped my mindset even more!! I love all of the love on this site!❤️❤️
---
Lily22xxx @Letzplayfootzies @Goddess_Of_Pleasure @Curvesintow @XxxViperxxx @RavenMystFeet @Keekatz85 @Fiery_fair_yummy_mummy @Daughters_Secret_ thank you so much 💖💖💖💖💖
---
Daughters_Secret_ ❤️❤️❤️ Thankyou Lily22xxx I needed this for sure xxx
---
Fiery_fair_yummy_mummy Beautifully written, Lily! Always see you spreading the love and positivity!
---
Keekatz85 Perfect blog! 🩷🩷
---
RavenMystFeet ❤❤❤❤❤
---
XxxViperxxx ❤️❤️❤️
---
Curvesintow 🥰 love this
---
Goddess_Of_Pleasure Lovely blog lily22 😍😍
---
Letzplayfootzies I dooo love this community and especially the sellers who support other sellers yessss 😍😍😍
---
Lily22xxx @NastyGal1 @Nicholas thank you 🥰🥰🥰
---
Nicholas Loved reading this gorgeous ❤️
---
NastyGal1 I absolutely love this❤🩷❤🩷 xxx
---
Lily22xxx @Lilyscherry ❤️❤️
---
Lilyscherry Thankyou! ❤️
---
Lily22xxx @DallasCollection @MissLoveToes thank you!! ❤️So glad it's helped you🫶🏻🫶🏻🫶🏻
---
MissLoveToes Great blog and advice!!!! Thoroughly enjoyed reading it and will definitely be more interactive! 🥰🥰🥰
---
DallasCollection Thank you for this! This was such a wonderful read 💜
---
Lily22xxx @TonyBobo thank you 😍🥰
---
TonyBobo love it °!! so nice ❤✌
---
Lily22xxx @Honeypchs ❤️❤️❤️ @CuckingAwesome @Peachy_pixie @Iammisstootsie @GoddessSophie @Asianpetiteboss @Mrs_Ssssss @Marciavalencia @Shy_Blonde @HannahJones thank you so much❤️❤️❤️❤️
---
Honeypchs That was really sweet. That's been my favorite things so far on this page is the support of the sellers. You all rock 😭✨
---
Lily22xxx @GentleLeyla so are you! ❤️❤️You always brighten my day keep doing what you do babe!
---
GentleLeyla Thank you Lily!! Absolutely delighted to read and to lift you up!! One of the most positive voices here on #atw just pure love and positivity ❤️😍❤️😍❤️😍❤️😍❤️
---
Lily22xxx @Arya524 @PrincessLeila @Bbwknickers @Witneyjfetish thank you!! ❤️❤️ @Johnnyboy15 Youuuuu 😍😍 #1 fan club up there with kinky pants and snowy 😂😂🫶🏻🫶🏻🫶🏻Thank you Johnny xxx
---
Witneyjfetish Love it! 💗💗💗
---
Bbwknickers Thanks for the great blog, very useful to know as I'm a wee newbie 💜
---
PrincessLeila A wonderful and inspiring blog well done Lily 👏👏👏 I really appreciate all your support thank you hun 🥰💜💋💋
---
Arya524 Thanks for the tips!
---
Johnnyboy15 I remember your 1st few days on here and boy oh boy look at you now 🍑🍒 the hard work just says it all ❤️ beautiful blog well done you never stop the love and caring to us all ❤️
---
Red @Lily22xxx oh Ive got a cracking one for you today 🤣🤣🤣🤣
---
Lily22xxx @LexyNoir69 @Lucillebells ❤️❤️❤️ @Red 🤣🤣🤣hilarious you are, make my day 🤣
---
Red I love our little chat sessions 🤣
---
Lucillebells Great blog! So positive and uplifting! Just love it! 😍😍😍😍
---
LexyNoir69 Loved this!!! Lots of love and support your way!! 😘😘❤️❤️
---
Lily22xxx @FrostyThick 😍🙊🙊🙊🙊
---
FrostyThick @admin, can we pay to have a Blog promoted? I'll chip in if we can make that happen.🤔
---
Lily22xxx @MidwestMom big love to you, you've supported me from day one and are the sweetest soul ❤️❤️❤️ @Twinkletoesjessi ❤️❤️❤️❤️❤️ @FrostyThick I AGREE 🤣🤣🤣🤣
---
Lily22xxx @Uknaughtynurselucy not patronising at all! I totally get it and thank you girl!! 😍
---
Lily22xxx YOU GUYSSSSSSS 😭😭😭😭😭why you making me cry on a Monday night 😭😍😍thank you so much for all your amazing comments girls you mean the world to me this little community, every single one of you ❤️
---
CuckingAwesome This is fantastic🥹 all you lovely people make being here worth it and so rewarding❤️
---
Twinkletoesjessi Should be proud of yourself Lily, you will always have my support ❤️
---
Uknaughtynurselucy I actually remember your first few days, it's been really exciting and amazing to see you blossom. That sounds kinda patronising but it's really not meant that way
---
Peachy_pixie Amazing job!! Well done 👏🏻 🤍
---
Iammisstootsie Aww this was great, thank you gorgeous, Im a newbie here so this was really useful!
---
OliviasJuiceBox Ayyyyyyyyy
---
GoddessSophie This is great! Thank you for sharing your insights!
---
FrostyThick Why did they wait so long to post this gem? 110 reviews for you was weeks ago. I vote they keep this up for at least a week. 🙋🏼‍♀️🫶🏻😘
---
MidwestMom I was smiling and nodding all the way through this blog 😆. You are amazing! I have nothing but love for you and this blog is a big part of why. You don't just preach this, I see you every day working hard to live up to it. Sellers supporting sellers is what makes this site so uplifting. Lots of love to supportive sellers 😘
---
Asianpetiteboss Love the blog 💜
---
Mrs_Ssssss As a new girl here this was helpful. Thank you!
---
Marciavalencia Sending love to often-changing-profilepic lily and other girls ❤️ When I was working in a strip club the whole club was based on girl to girl relations. If you helped them, they helped you too. It's the same here 💋
---
Shy_Blonde So true. Spot on, especially to engage and support eachother. Makes such a difference. It's lovely to give others confidence and advice. This was a great read. Thank you for the advice ❤️
---
HannahJones Awww Lily this is lovely 🥰 xxx
---
Lily22xxx Thank you so much for your lovely messages!! ❤️❤️I'm so glad this is useful for some of you in the comments! 😍❤️❤️
---
FarmMama This is super helpful! I'll definitely follow your advice ☺️
---
Eevee Love it! ❤️❤️❤️
---
Kinky_pants ❤️❤️❤️❤️
---
Ladymagpie Well done gorgeous 😍 this was a good read, such an important positive message 😊 ❤cheered me right up you have 😘xxx
---
Naughtynics20 I loved this blog Lily. Thank you. I've only been back 1 month but yeah sometimes it seems like a never ending struggle, it's good to know even the top sellers like yourself go through the same thoughts as everyone else. This has really given me a boost. 😘😘♥️
---
FrostyThick I haven't even had a chance to read it, but I know I'll love it as much as I love you! 😍🫶🏻😘
---
Feetski Love this girl! Great blog post! ♥️
---
Jijikitten Yes I loved it 💖 my favorite thing about this site is how amazing all the sellers are and the support we give each other 💕
---
DarkBunny69 Thank you for this! I'm new here and feeling discouraged but this helped!
---
Lily22xxx Awww thank you so much guys honestly! And the girls who say they needed this, keep going it does get easier! ❤️❤️❤️I will respond to my inbox when I'm back home I'm out at the mo 😘😘 Also special love to @oliviasjuicebox for proof reading 😉 and @uknaughtynurselucy who is the seller who helped me ❤️
---
Kya_Loren Love! I agree, the support here is pretty damn amazing. Definitely show love and lift up other sellers always! ❤️
---
Selinastar19963 Loved it ❤️
---
Girlsayheyhi I just read it and it's really encouraging ! thank you so much for taking the time to write this blog !!
---
LittleBits Love! 😍
---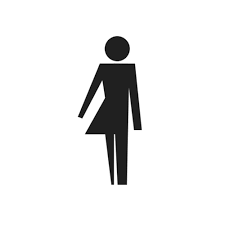 PinkBird I've just read this, as a new seller i just want to say thank you!! This is what I needed ☺️
---
MrsMuma Well done lovely 😘 it was a good read x
---
MesmerizingMarie Love this!
---
Em_Louise 😍😍😍 love this! the support off other sellers is amazing on here xxx
---
TheBestPantys Love it ♥️♥️♥️ 🥰
---
Lily22xxx Thank you so much girls❤️❤️❤️
---
Peachyncream Love it Lily, fab advice xxx
---
NaughtyNursie Great advice for all of us. Thank you for being so supportive ❤️
---
SweetCinnabunz 👏🏾👏🏾👏🏾👏🏾
---
Lily22xxx @Ameliabx @BashfulAsh they are all so lovely! @RosieFreya aw thank you girls! ❤️❤️
---
Anything4Ux 🙌🏼🙌🏼
---
RosieFreya Such a good read! You was the first person to reach out to me! And I'm so glad you did 😘😘
---
BashfulAsh Love it! I've reached out to a few experienced sellers and every single one has been so supportive ❤️
---
Ameliabx Lovely read darling, all so true xx
---
Lily22xxx Oooooo they posted it!!! 🤣🤣🤣 thank you! ❤️❤️❤️
---
BelleADawna Such a great read. ❤️❤️❤️
---
StevieXO Love this!!
---
More From Our Blog
---