The Real Support Behind Your Panty Selling Page
Seller
Tips For Sellers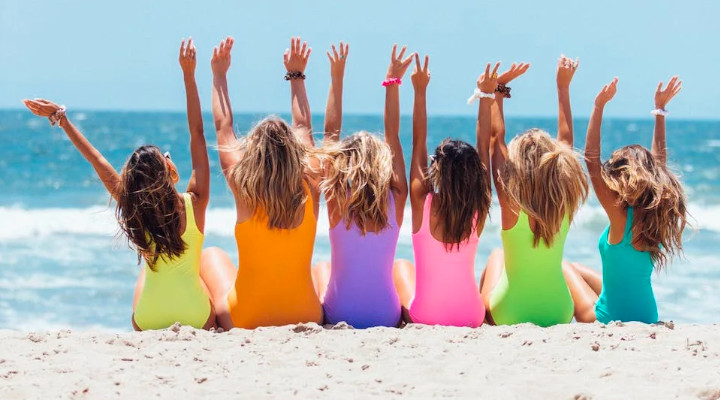 ---
Hey guys! I'm Lily22xxx and I've been selling on ATW for just over 4 months now. I managed to build my account quite quickly, gaining hundreds of followers within my first few weeks. I now have around 950 followers, over 80k profile views and 110 reviews, that is just insane to me!
I mean, don't get me wrong I've worked bloody hard, but my main support is the other sellers. These girls are incredible! Here are a few tips on growing your account from my point of view and experience.
Okay, so you've signed up to ATW, created your account as a premium seller and posted your first few items, and they get no likes. No comments. No views. Nothing... Now what?
Well, this was me in August. I knew no one. I still don't actually "know" anyone... technically, although some days these girls feel like the biggest support in the world. My posts were bare with no little hearts, no comments, and no one knew who I was. I felt like the tiniest needle in the BIGGEST haystack ever.
All these gorgeous girls and I remember thinking how do I compete?! I soon realised there is no competition here. We are all beautifully unique in our own way.
Engage With The Panty Selling Community
ENGAGE! Engaging with the community on the dashboard or on sellers' profiles is key to any success here in my opinion. These girls are your biggest fans. The likes on your posts, comments, views, and recommendations will mostly come from other sellers. They will hype you up and grow your confidence too.
I met a lovely seller on my first night on the site, who I still speak to now, and she told me always to support the other girls first. Like others' posts on the dash, listings, and polls. The more you are seen, the better your page will do. Not just for self-promotion, but if you support the other sellers, they will support you in return.
Well, after receiving over 80,000 profile views in 4 months, I think she was right! When you sign up, you don't have any friends, you know no one. Make friends and interact! With my bare page, I started liking other posts on the dash, following other sellers and commenting on photos if someone looked amazing, (I still do this because GIRLS I cannot help myself hahaha), but I started to get followers and sellers who came back to my page everyday to like my posts and I did the same on their page.
Slowly but surely my page grew, and I received a lot of love and support daily. Buyers messaged me who I had been recommended to by other sellers, and in return, I started doing the same.
BE POSITIVE!
No one likes seeing people complaining, and on this site especially, people will tend to avoid your page if you beg for sales or post negatively. No one wants to come on a sex site and see people posting about their boiler breaking or that they can't afford their car insurance.
Tagging other sellers in posts, writing uplifting and exciting things, and posting hot pictures will all help to grow your page in a positive way.
Once you gain the support of the other sellers, keeping this up and keeping your page "seen" is a lot of work! It's easy to lose track of other sellers, or not see them on the dash for days or sometimes weeks, until one day you think "Oooo I haven't seen ___ for a while".
I spend on average an hour a day going through other sellers' profiles and liking their posts and they always do the same for me. Everyday! But I have noticed that if I stop, or have a break for a few days, I get lost in the haystack because there are such a huge amount of sellers on this site, and with hundreds of posts a day on the dash it's very easy to get left behind. ATW really is 24/7 work!
Is There Any Competition Between Sellers on ATW?
In my opinion, no.
Every single seller is different in their own way, whether they have long hair, short hair, blonde, or brown, some offer certain content whilst others don't. (Some have a ridiculously huge ass and drink wine everyday hehehe) but seriously, there are no 2 sellers exactly the same.
Every buyer has different tastes when it comes to choosing which seller to purchase from, and it's all about their personal choice and usually nothing against the seller if they decide not to purchase.
Supporting the other sellers is the best thing you can do to keep your page alive on ATW. Spread the love and you will receive it all back and more!
If you are a seller reading this, experienced or brand new, you will know how much hard work we all put into our pages and how disheartening it is to see the posts you put so much time into, get no love. When I click on a seller's page and see no likes or interaction on their page from others whatsoever, it's so sad. I know how long it can take to get that "perfect picture" or write the description for a listing, and for it to not even get a view or a like is heartbreaking.
So my like button goes into overdrive and I give them the love they deserve on their page. If we all did this, imagine all those little hearts on the dash, and how much positivity we would all bring to the site!
---
More From Our Blog
---