What Is Findom? Advice For Doms & Subs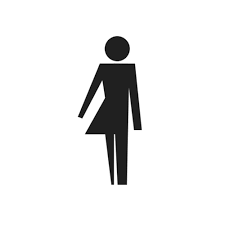 By CurvyBlondexo 8800 views
Seller
Findom
Tips For Sellers
Tips For Buyers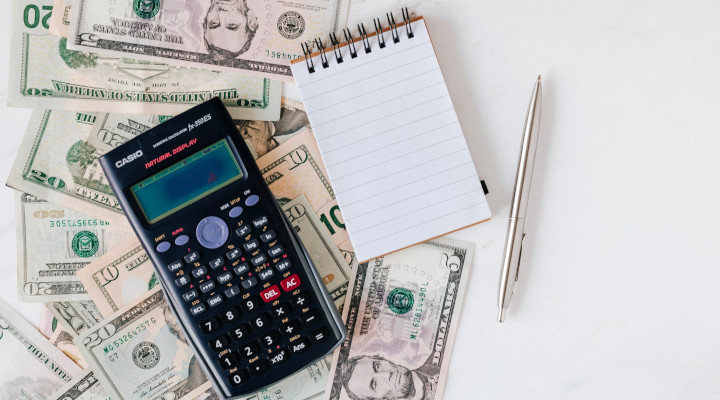 ---
Hi ATW! It's @CurvyBlondexo, aka Mistress Crystale and I'm back for another blog! But this time I'm going to be chatting about Findom.
I've started to notice more interest in Findom on ATW so wanted to talk about it some more!
I think Findom can be oddly perceived, some subs won't even go near a Dom who offers Findom. But at the end of the day, it is a kink, like many other things… I imagine this is because the Subs are worried that we will only be interested in taking their money or will be asking for money immediately without a strong bond or relationship. However, an experienced Femdom, say for instance me, will take time before this and won't push anything on you if it isn't your interest.
So what is Findom?
Findom is short for Financial Domination. It is a sexual fetish that practises dominance and submission by the submissive giving money and gifts to the dominant or allowing the Dominant partner to control the "purse strings" of the submissive.
I think it's important to remember that Findom is a BDSM service and should be researched thoroughly before starting. It is often accompanied by other areas of BDSM like erotic humiliation. Findom relationships can be based online or can also be in real-time for sessions like shopping trips or cash meets as well as the Dominant having full control of the subs finances, their budgets, bills and treat money. The kink here is that the decision is in the Doms hands and they could throw out a curveball or test financial boundaries.
Why do people Findom?
Everyone has their own personal reasons for having a kink or a fetish. You might be wondering what Finsubs get from sending money to their Dominant? Finsubs, aka paypig, cashcows, human ATMs and tons of other names, often don't get any physical rewards for their sends. They enjoy treating people they see as superior and grabbing their attention for either a long term or a short while. Money is such a stress in so many people's lives that it can feel a relief and/or a risk to give up your control on your money or send it to someone else. The thrill of the send can be exhilarating and exciting!
But Findom is so much more than just taking someone's money. There are so many different areas of Findom that I would definitely recommend exploring and doing some research beforehand if it's something that you are interested in.
But please don't go in blind as there's so much responsibility involved. There are a lot of scammers in Findom, both Dommes and subs and it can be tricky to sort the good from the bad. Never hand over details or money if you do not feel safe and always make sure you use a safe method supported by your chosen bank, credit supplier or transfer method – should anything go wrong you should be able to claim back your money.
My personal experience of Findom
I have been offering Findom for a little over a year and I've had all sorts of different relationships. Starting with having shopping/coffee paid for and some have grown into debt contracts and full financial control. It's all very fun but some of the more long-term arrangements can be a LOT of work. I'm lucky to have always been really good at maths this has been handy! I keep everything up to date in spreadsheets and you'll be surprised how much Finsubs love a spreadsheet!
Why I love Findom
I love the control and the feeling of power that comes with it. I love having someone submit to me. A few of the different things I offer include drain games and wheels, full financial domination, adopt a bill, debt contracts, drain sessions and sponsored shopping. I particularly enjoy a slow drain, where I message a sub and they send small amounts as I tell them to and it all adds up, getting the notifications through makes me so horny that I'm dripping by the end of a session.
I like to incorporate other areas such as humiliation, cuckolding and sissification in my Findom sessions, but each session is individual to the sub. I would recommend having a little consultation before ANY Domination session. By tailoring to my sub's individual wants and needs and taking time to check on their well-being, I have established some great sub relationships.
I didn't expect to be offering Findom here on ATW, but this is a place for all kinks and I love that so much about this community!
Tips for Doms:
As I mentioned before, research before you start. There are loads of blogs out there and some great YouTube channels to help with your reading up on the kink.
It is important in the Findom community, as it is in all the BDSM community, to look after your sub. As their Domme, you are literally their world and controlling their finances is a HUGE responsibility not to be undertaken lightly. You don't want to leave them with nothing when they have themselves and potentially others to support!
My biggest tip for Doms:
So my biggest tip is drain responsibly! To do this make sure you talk to the sub about how much they can afford, how much do they have left after essentials such as bills, childcare/support, rent/mortgage, food and transport? This is what is classed as "wealth".
Most responsible Dom's will only play with a Sub's wealth so no harm comes to the Sub's everyday life. You can stretch and flex by all means - What would they be willing to go without to serve you? Etc but remember, Sub's have lives outside of their kink/fetish.
As with all BDSM sessions, aftercare should be available to the sub. You also need to be secure on your end, always take a deposit! I feel like this goes without saying, we know some people don't follow through!
Tips for subs:
Ensure you have a chat about what you want from a session before it begins. However, you may wish to tribute for the Dom's time to demonstrate loyalty and really grab their attention.
I understand the thrill of the send is exhilarating and addictive, that's the point. But it's really important to budget how much you can afford to spend on Findom while still being able to pay for everything else you need. A good Dom will never take more than you can afford and a great Dom will always have your best interests at heart.
Again, as I previously stated, make sure you are comfortable with your relationship before handing over control and use a recommended payment method to protect the both of you.
I hope that my blog has helped to give an insight into Findom! If you have any further questions or would like to noon a session with me, my dm's are always open!
Yours,
Mistress Crystale
@CurvyBlondexo
---
---
Interested in contributing to our awesome community blog? Why not get in touch with our friendly team?
---
More From Our Blog
---