All Things Worn; Community or Competition?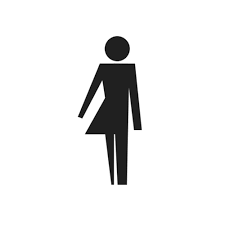 By LuckyDuckling 2935 views
Seller
Sellers' Perspective
---
Yes, the title is misleading!
Hi, I'm Lucky, and let's get one thing straight right off the bat – ATW is, and should be, a community.
Strive For Community.
It becomes really easy to be sucked into the competition of selling. Starting out new, you want to get your first sale, then your first review; you want to get your first thousand profile visits, your first post with more than 5 likes on it… And it snowballs.
Suddenly, you are reloading the dashboard every minute looking for ideas and checking out how much others are selling their listings for. You start to charge $2 less than the next cheapest seller. Then you offer a 50% off sale. You make your 10 pic sets for only $1. And you promise yourself it will just be to start out, just to get your feet under you. And suddenly you "forget" to remove that sale. You never up the price of your pictures. You start posting on the dash that you are new and asking who will "pop your ATW cherry". But every buyer who shows up starts asking for incredibly low prices, or even for free things.
Does that all sound familiar?
I watch the feed scroll by and see the trends that come with new and experienced sellers alike. I've often noticed someone post a new drain wheel listing and ten minutes later there have been 5 more new drain wheels listed. Or a seller will mention a reimbursement opportunity and suddenly there are a handful more posts by others sharing their payment details. A buyer watching that scenario unfold will nine out of ten times ignore all of it. It makes the feed feel money-grabby. Like a greasy car salesman. No one wants to be sold to, even if they are there to buy.
Why Sex Work?
There is a huge stigma around the sex work industry. And to be sure, if you sell even just a sock on ATW, it is sex work. No matter if you have the fetish or not, the person buying from you certainly does.
So, why try to make it in the industry? While difficult to start out and requiring a whole lot of research, it happens to be one of the few industries where women make more than men. And sex work has been incredibly influential in shaping countries – especially the United States.
In colonial years, many taverns, brothels, and sex shops were run by Madams. They facilitated business meetings, established new markets, and were "the most significant place for a community gathering in Early America". One of the few things that 99% of us all have as a basic need – is sex. And the fetishes surrounding it simply happens to build community and trust.
.1 Kestrel, Timothy (2016, Jan. 4). Taverns & Brothels In Early America. Timothy Kestrel, Arts & Media. https://timothykestrel.com/taverns-and-brothels-in-early-america/
Why I Support Other Sellers.
As someone who does this as secondary income, I know there are a lot more sellers out there who have ATW as their primary source of income. I have an established name on the site now – at least one that most sellers recognize. I am semi known for my #GoodMorningATW and #LuckysNightlyThoughts posts. I wanted to not only start engaging with other sellers, but make sure I could brighten their day a little. And I wanted to ensure they could be easily found again, so I started the #LuckyShout-Out. So many other sellers do similar things.
Whenever the dashboard starts to feel negative, we come together as a community with fun games, trivia, or jokes: just trying to include everyone we can. We have all made friends on this platform. But there are times when I see new sellers end up being left out of that community building…
It's not always easy to find your place in our community. Not only do you have to figure out how to sell to buyers, you also have to navigate interactions with other sellers. That gets incredibly intimidating, incredibly quickly. Can you reach out to other sellers for advice? Is posting on the dash about needing help the better option? Why is it taking so long to get a single sale?!
When a new seller comes to me asking for tips or advice, I always go to their profile first to see if anything stands out. That way, they get some actually helpful information, even if it's not much. Most sellers don't have the time to walk you through every tip we've learned. Plus, especially when put on the spot, we may not remember every tip – it's become second nature to us!
That's why the first thing a new seller will hear is "read the blogs". We write them for you! No one in the ATW community wants to see someone else fail. I can promise you, we aren't against you. It may seem very unhelpful to send you to go read, but it's the first start of the research that simply has to be completed in order to run a business.
Why Isn't All My Advice Free.
There are a couple of reasons why I don't immediately hand out extremely detailed advice to new or even seasoned sellers. The main one is that I don't want to see it abused. The Seller Advice series teaches you how to navigate ATW from both sides – as a seller and a buyer. The Marketing research series goes into depth on exactly how to implement selling strategies. And the Fetish series teaches you exactly how to start creating content for fetishes you may have never delved into or even heard of!
My biggest fear is someone coming across all of that and misusing it to seem like a great seller on the outside, while scamming buyers or purposefully "stealing from" or "undercutting" other sellers. That would only hurt our community, not make it grow.
When it comes to the research I have done for my BDSM series, I always have the worry in the back of my mind that someone (buyer or seller) will take that information with bad intentions. Sneaking their way into a D/s relationship that will grow toxic because they don't actually want to learn past the basics. Though, D/s dynamics are a topic for a completely different blog! Due to all of that, I feel if someone is willing to pay a small fee for additional help, then they are likely to be fairly serious about creating a place for themselves in the All Things Worn community.
However! That doesn't mean a seller can't make their way here, on their own. It takes some research and time, but it can be done. It is simply a lot of work. Many seasoned sellers will tell you just as much. Be active, be positive, and be patient.
How Can You Support Each Other.
Give and you shall receive. Whatever you put out will always come back to you tenfold. You don't have to believe in karma to see that positivity breeds positivity. Interact with others while posting your own content.
It's a common courtesy that if you expect others to interact with your posts, you should be doing the same on theirs. If someone asks for help, do try to give some advice, even if you don't have a lot of time to. Remember that you were once in their shoes. Participate in community building and make some friends.
---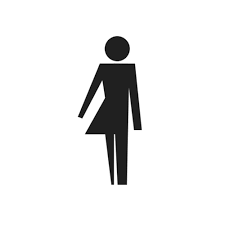 By LuckyDuckling
🍀 Blocked Buyers- $10 Unblock fee 😈 Subs- Tribute before messaging to prove or get a task https://linktr.ee/lduckling 💋 Search MadamL for 40 most recent listings 💋🍀 Welcome to the Lucky Duckling Experience! 🍀💋 ...
---
Interested in contributing to our awesome community blog? Why not get in touch with our friendly team?
---
More From Our Blog
---