Can a Mature Lady Become a Successful Seller of Used Panties?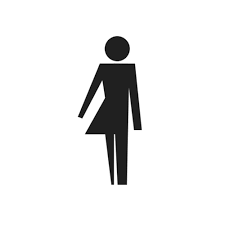 By Gingermilf 193 views
---
In a nutshell YES SHE CAN and I am living proof.
In my blog I would like to share my experience with you.
I have been on All Things Worn for nearly a year, so I feel that I am fairly qualified to at least say that I am a successful 50+ seller.
My Background
First a little bit about me.
I was raised in the 70s and sex was a taboo subject in my household. Sex was deemed as dirty and only something "married couples do". I was told to stay away from boys as they were only after one thing.
I grew up thinking sex was something to be ashamed of, not to be enjoyed or embraced, and if I had sex out of wedlock, I would be known as a slut.
As I started to get older, my body shape started to change. I used to hate my big boobs and bum (even back then I was always curvy). I became aware of boys looking at my figure, and I used to hate the way it used to make me feel. I always felt uncomfortable, awkward and embarrassed about my body.
I remember that period of my life was really confusing, painful and I was excruciatingly body-conscious.
I feel certain it is because of these issues with my self-image that I didn't really have a proper boyfriend until my 20s, and my first orgasm was in my 30s whilst I was alone.
So, How Did I Come Across ATW?
I have always loved pretty lingerie and have always been a sucker for anything lacy or frilly. You could say I had my own panty fetish long before I knew it was even a thing.
As a young woman, I was always immaculately dressed for a night on the town with seamed stockings, suspenders and matching bra and panties, it is just something that has never left me. My philosophy was, if you feel sexy underneath, it gives you more confidence on the outside.
I was sorting through my panty box whilst talking to my friend. She suggested, as a joke, that I should sell my panties on "one of those sites" as they were too nice to throw away. I laughed it off, but her words never left my head, and that's when the seed was planted.
Later, I typed "worn knickers" in Google's search engine and was amazed at how many sites appeared. Until then, I hadn't even realised these sites even existed. I was immediately intrigued and sat up straight in my chair.
I flicked through the list of sites until resting upon ATW. I clicked on the link and read the information and what was needed to join.
It all seemed so surreal. People ACTUALLY did this? THEY GET PAID FOR IT TOO?
Then I got to thinking... Who would be interested in this, quite ordinary, middle-aged woman? Who would want to smell her scent, and be turned on by it?
I could just not imagine anyone wanting my used underwear at all, but as I pressed the back button on my phone, it was all that consumed my thoughts that night, I couldn't think of anything else.
The next day, I awoke with the same curiosity I had gone to sleep with the night before, so I decided to take the plunge.
My username was easy to think of. Obviously, I'm a redhead, and I have been called a milf for years, so I took a photo of myself in my bikini and lo and behold, Gingermilf was born.
My first listing was a pair of worn, white cotton panties.
I remember, I kept looking at my profile, over and over, thinking " WOW, that's me!! " I just couldn't believe it. I was a bundle of mixed emotions, nervous and excited both at the same time.
I had no idea what I was going to do if someone actually did want to buy my panties.
I told my family straight away that I had joined ATW because I didn't want them to find out from anyone else. My grown-up children thought it was brilliant that their mum was on a used selling site, and my partner was totally supportive, as long as I was safe.
After a couple of weeks and a few more added listings, I still hadn't made a sale and was becoming more and more deflated. I began to doubt myself and wonder what on earth I thought I was doing.
I was too shy to approach anyone in messages, and the guys who approached me soon vanished. I think I was just too nervous to engage properly in conversation.
Eventually, I did get chatting to a lovely gent who was friendly, polite and made me feel at ease. Pretty soon we were chatting like old friends. This first positive interaction led to my first ever panty sale and I was absolutely elated. I remember the thrill of wearing those panties for him the very next day, thinking how naughty it felt but how good and exciting all at the same time.
I remember looking at my Cashapp thinking "wow, I have just earned that doing something that really gives me a buzz". I was hooked, that feeling was amazing and I wanted more.
I became more confident in talking to buyers and sellers. I started interacting on the dash and got used to seeing all the familiar names there.
I began to make my profile something I was proud of and started to enjoy taking photos of my body and appreciating all my curves. For the first time in my life, I loved every inch of what I saw in the mirror.
Slowly but surely, I began to get more custom and built up a steady stream of buyers who seemed to like what I had to offer.
Many asked for photos or videos, and as this seemed the next natural step for me, I decided to give it a go.
My first photo set was a hit and from then onwards, I have sold many more.
A far cry from that body-conscious young woman many years earlier who would have recoiled in horror at the very thought of taking a semi-nude photo.
I had some calling cards made for my parcels and handled all my customers as professionally, kind and as polite as I could be. I was good to go.
The Conclusion
So, there you have it, ladies and gentlemen. Next month I will have been on ATW a whole year.
In that time I have learnt so much about kinks and fetishes, some I have never even heard of, and some iI will never understand, but I have learnt that it is ok to say no if you are not 100% comfortable in what you are being asked to do.
I have made friends with both sellers and buyers alike and I feel like I have been welcomed into a warm and friendly family.
The biggest compliment I have ever received on ATW is when new, young sellers message me for advice. ME!!! It is such a humbling feeling that they have asked for my advice and I am only too happy to help in any way I can.
The best advice I can give to anyone who is just starting out is to be safe, never feel pressured into doing anything that you are uncomfortable with. Let your personality shine through and most importantly HAVE FUN.
Remember, behind every message, every post or purchase, there is another human with feelings, just wanting to be accepted for who they are without judgement.
Initially, I only intended to stay here to see if I could sell a pair of panties. Now, a year later, with countless sales, 5-star reviews and many return buyers, I can finally hold my head high and say "YES, I AM SUCCESSFUL".
It's a myth that us more mature ladies stay at home and knit all day you know. We are beautiful at any age, shape or form, and if I can do it, then others can too.
This year has been a roller coaster of a ride for me, and I am not planning on getting off any time soon.
Thank you for reading my blog
GINGERMILF
---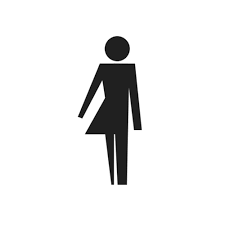 By Gingermilf
Hey there 😊 So, you finally discovered me eh? 😉 A big busty, booty welcome to my profile 😊 I am an experienced red headed milf , what i lack in youth ,...
---
Interested in contributing to our awesome community blog? Why not get in touch with our friendly team?
---
Comments
Gingermilf


---
More From Our Blog
---