Getting Started as a New Seller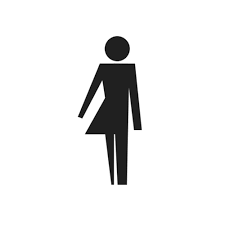 By MrsMuma 1663 views
Seller
Tips For Sellers
---
About Me
Hey There You Gorgeous Lot 💋
A Little Bit About Moi 💋
I'm Mrs Muma 💋 Your Nerdy Married Muma of 3 with Mermaid Hair and a very very large ass. 😈 I joined ATW back in April 2022 when I was due to go back to work after maternity leave after having my 3rd child. But I wasn't ready to go back to work and spend every penny I made on childcare. So here I am nearly a year on and completely loving my decision to leave work. When I joined I didn't know how this would go, if anyone would purchase a thing off of me. But I paid for my account and waited to be verified. As soon as I was verified I scrolled the dash looking at all these incredibly sexy sellers. Looking in awe at the confidence they all oozed. How was I going to compete with them. Well, that's where I was wrong. We don't compete on ATW, we support, we hype each other up. We help each other become the sexiest beings we can. Without the support and love of other sellers I don't think I would have gotten very far. These ladies and lads will become your kinky family.
Starting on ATW
So, this is less of a blog post and more of a little helpful post for all you newbies ☺️I'm still no expert and I'm still not making my millions 🤣 but I've picked up a few things as I've gone along.
So, you've signed up to ATW, what do you do now? Well first off you need to get verified and set up your page.
Have you got a Profile Pic?
Are you verified?
Is your profile going to be Private or Open?
What payment methods will you accept?
Will you show face?
What are your limits?
So many questions and it can definitely feel a little overwhelming. I mean you've more than likely joined thinking you're going to get rich quick selling your socks or panties like the blog post you've seen on other websites. Well unfortunately that isn't the case. Be prepared for it to take a while for your first sale. But don't let that deter you. If you put in the time and effort you could grow your page and be a great part of the ATW community.
The Next Step
Start slowly. Do your research and don't sell yourself for less than your worth. Panties vary but most sell for around £20 for a 24-hour wear. Check out other sellers' shops to see what prices they're selling similar items for. Build your shop up. The more items in your shop, the more options buyers have to see what you offer and the more you'll get seen.
Be present on the dash. Upload pictures (censored of course, 'if it's wankable, it's bankable') and posts about yourself and what you do. Share some love on other sellers' posts and listings. If there's a buyer's post you see that you think you can help them with then give them a like or a comment to let them know you're interested.
Don't bombard buyers with messages in their inbox. The likelihood is they'll leave you on read because they get so many messages daily from other sellers trying to get their attention. 9 times out of 10 if you have something their interested in then they'll message you. Remember buyers are people too, not cash machines. Be polite and remember not every buyer's kink is the same.
Don't give it away for free. Remember buyers need to pay to play. No free sexting or pictures. Make sure you receive payment first. Set up an order on ATW and make sure payment is received before any fun begins. If they're trying to get you to leave the site before payment it's most likely a scam. Most genuine buyers will happily pay on ATW first.
Speaking of payment, there are a few different types of payment methods accepted on here. So have a think about methods suit you. KinkCoins are handy for promoting your page, paying for your ATW membership or buying content or badges. Some sellers do withdraw their KinkCoins every week or when they've collected enough (I personally save them up for paying for my membership). Then there's CashApp which can be withdrawn instantly, as well as PayPal. Just remember PayPal can show your real name. So be careful. If using CA and PP make sure you ask your buyer not to leave a message or note when paying as this could get your CA and PP blocked. Which means you won't be able to cash out any money you have in there. Try and get into the routine of cashing out nightly if you can. That way if anything does happen to them you aren't losing out on a lot of money. Those are the 3 main ones. There are many other options as well that you can look into. Like Amazon Gift Cards (handy for those amazon purchases or for treating yourself), Bank Transfers (personally I don't like to use this one as your name will need to be used) . But you'll figure out which ones work best for you. Just remember to stay safe and if your gut is telling you something seems off then trust it!!! You can always ask a fellow seller what they would do. We're happy to help.
This blog is all over the place. I'm just writing as I remember things 🙈 So I do apologise for the unorganised gobble goop.
Tools of the Trade
Amazon is about to become your best friend. These are some of the items I'd recommend for getting started on your ATW journey.
Vacuum Sealer and Vacuum Bags - For posting panties or socks.
Thermal Label Printer - For printing out address labels.
Laptop - For keeping up with your sales, orders, printing labels, etc.
Padded Envelopes (ideally in a discreet, muted colour) - For posting physical items.
Selfie Ring Tripod - For taking pictures and filming content.
Conclusion
We sellers aren't competition. We're a team, we're here for the same reasons. So let's support each other. 💋💋
Now Go and Have Some Kinky Fun.
Love Mrs Muma 💋💋
---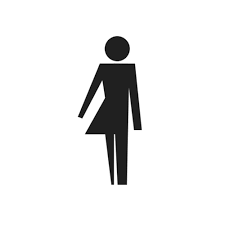 By MrsMuma
😈"When Your Good To Muma, Mumas Good To You" 😈 💋Hey s**y💋 😝I'm Your New Addcition😝 😉 4th Place #SelfLoveChallenge😉 😉Number 1 Curvy Uk😉 😉Top 10 Seller 😉 Like What You See? Then Why Not...
---
Interested in contributing to our awesome community blog? Why not get in touch with our friendly team?
---
Comments
Latinaprofesora200 I love it! Thanks! ❤️
---
ChauffeurSubLeeOwnedByPeachy230 @Jezabella23 If they ask tell them You can set up an order and ask them what their preferred payment method is to make sure You have it, never be afraid to ask! Good luck. X
---
Jezabella23 Thanks for all the info, I'm new too and trying to get my head around it all. I've got someone wanting me to send a pic, how does that work, is he supposed to pay for that and how do I broach the subject of payment? Or would he just expect me to be upfront and ask ? Xx
---
Red @MsFoxyMoxi they pay whole transaction up front, no pay no play.
---
MrsMuma @MsFoxyMoxi sent you a message lovely z
---
MsFoxyMoxi I'm new I've only been a premium number for about a week now and I have a question about payment so say someone wants to buy something from me such as like a pair of underwear, I understand I can use PayPal, cash app, Venmo or even kink coins I believe it's called here on ATW, but my question.. is how exactly does the transaction go down? do they pay half up front and then the other half once they receive the product or do they pay all of it up front? How do I make the entire transaction smoothly? For myself and the buyer?
---
MusclePeach So helpful thank you MrsMuma xx
---
RileyRosexo Amazing I loved this thank you!💕
---
GoddesslyDee @GardenLover im also new and i find that it helps to search for similar content to what you offer and see how other sellers word their profiles and also how they list, word, and price similar items!
---
GardenLover I'm so happy you wrote this blog, I am just starting and haven't listed anything. I'm still figuring out what to put in my bio and what I'm going to offer, I'm super open minded but I just don't know what so.e of the terms are I'm seeing on here . So I'm just taking it all in and collecting Information as I go.
---
KawaiiTeacher 😍😍😍
---
Lunamomma ❤️❤️❤️❤️❤️
---
LadySweetFeetTreats This is great thankyou 😘😘
---
Sultrysiena Wow thank you so much for this advise 👍
---
Veritystyles My queen ♥️♥️♥️♥️
---
CandySuxxx Yes girl! Well said 💖
---
Just_Call_Me_Beth Thank you for this! Great tips.
---
Red @MrsMuma ❤️❤️❤️❤️
---
ChauffeurSubLeeOwnedByPeachy230 @Crystalmae I'd say post as much as You can to get visibility but as a Buyer I Trust My gut before I Trust reviews so don't let that be a concern, reviews will come but enjoy and express Yourself in the meantime;=] Xx
---
LaylaXOXXOX @Sexy_sophi69 aww how annoying I've done that before when I first started 😆 at least we learn ey
---
Sexy_sophi69 @MrsMuma Thank you! ❤️
---
MrsMuma @Sexy_sophi69 aw I'm so sorry that happened x
---
MrsMuma Aww thanks for all the comments and for reading my blog 😊 you guys are awesome 😘😘😘😘
---
Sexy_sophi69 Thanks so much for this! I recently dealt with a buyer who "promised" to pay me after the fact and of course, he never did. So frustrating but lesson learned!
---
PantyPantry You're awesome! Thank you ♡
---
AngelCheekss This blog is amazing and much appreciated 💖
---
Lucillebells Good read and some good tips.
---
MrsMuma @Morbidal can't leave out you guys 😘😘
---
Purple_princess Thank you this really helpful! 💜
---
PussyGalore1982 Was a good read xx
---
Morbidal awesome blog hun. loved that you touched on about buyers :-)
---
Kinkyredhead Definitely needed to read this! Love this so much thank you!
---
Piscesfeet2023 Awesome blog!❤
---
Babygirlkatie2000 This is so helpful can anyone let me know what kinda prices are best for custom bids and sexting sessions? X
---
Lycanmoth This is so helpful ty for sharing! 🖤
---
Crystalmae I have read and really appreciate your help but can I ask a question please? Any advice on how to get that first sale due to having no reviews ? I'm trying to put different things on for sale but I'm not sure how to get people to trust me . Thank you x
---
ChauffeurSubLeeOwnedByPeachy230 You're always Awesome presence on dash and even more so, great skills! Xx
---
Sweet_Ryanne Love this!! Thank you!!
---
MsFoxyMoxi Enjoy love
---
Executivepanties Really interesting , thank you x
---
LaylaXOXXOX Great blog 🤩❤️
---
Thatnaughtymechanicchick Thank you for taking thtime to write all of this!!! ❤❤❤❤❤
---
My_wandering_tootsies Love this! Thank you so much for all the insight to this amazing world of kink
---
Tinyfairyfeet Love this!!
---
Lilytoes Love this!! Thank you!! ❤️❤️❤️
---
MrsMuma You guys are lush 😘 thankyou for reading it ❤️❤️ if it can help a few newbies then I no I've done something right 😊😊😊 x
---
MrsMuma @Mumscreationsbyd aww you where definitely a big help when I first joined 😘 xx
---
BashfulAsh Love this, thank you 🖤
---
Jerzeemom Great read. Thanks.
---
PrettyTicklish Fantastic info, thanks so much for sharing!
---
DesperateHousewife 👏👏👏I love it!!! So many new girls asking for help, this blog is a wonderful resource for them, and anyone!!!
---
Crystalmae Thank you so much .
---
Lily22xxx Love this ❤️❤️❤️
---
SexxySerena69 You are so lovely. This was really great info 💖
---
CcVoxe Love it💖
---
LadyKitty I love this! 👏🖤
---
More From Our Blog
---