How to Explore Your Kinks & Gain Confidence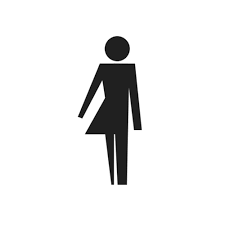 By Kinks_and_curves 931 views
---
Kinks and Confidence
I am very open-minded and confident in my kinks and what I enjoy, what turns me on and such. I know it is not that easy for everyone. I wanted to write this blog hoping it may help.
What do you mean by confident in your kinks?
I am not embarrassed about my kinks in any way and I feel able to freely indulge and explore them. I am also able to freely express myself and talk about my kinks in detail. I feel able to play and have fun without worrying.
Struggling with your kinks
I understand that it is not the same for everyone, some of you may struggle because you don't like enjoying a certain kink, maybe some of you struggle because you feel you have to keep it secret or you don't feel able to share it. Whatever the reason. you are not alone, there will be others who feel the same way. Part of the reason All Things Worn is great (and I have said this before) is the community aspect. For example, you may see someone posting about their kink and you will see it is not just you who enjoys it. You will see others gain confidence and enjoy themselves and maybe over time you will see it is possible to enjoy yourself and your kinks.
How did you become so confident around your kinks?
It came with time, learning and experimenting. I have always had an idea of what I liked but when I started selling worn items and doing cam, phone and so on I learned about new things. I tried stuff to test my own limits and imagination. I found out what turns me on and my limits. My confidence is a mix of not limiting myself and exploring with others.
Do you have any advice?
Give yourself time and take small steps. Whether you are new to the world of kink or have discovered something new you want to try just take it slow! Maybe start by filling out your bio, when you have done that and your confidence has grown slightly take the next step. Maybe write a post, share a photo or whatever it is you feel comfortable with. Let your confidence grow a little and then take the next steps that way you will see it is not as bad as you thought.
Acceptance
Sometimes you may lack confidence because you haven't accepted that you enjoy kink. I have had people approach me thinking they are weird because they have a foot fetish. Some think it is not acceptable or normal. I know this is easy for me to say but there is nothing wrong with it! You have to accept that it turns you on without questioning it! As I said above, take your time and let your confidence grow. When you do this you will accept how you feel, see there is nothing wrong with it and start to enjoy it!
You deserve to have fun
You deserve to have fun, indulge, explore and like what you like. I get so much pleasure from helping you explore but I also like to provide a space where you feel able to open up and share because you deserve that as well, you should be able to be you and embrace it! I think we all deserve to be our true selves unapologetically, kink included!
I will always support you and help you enjoy the world of all things kink and I hope by reading this it may have helped in some way! Take those steps, build your confidence and discover all the naughty things you can enjoy!
Love Kinks! X
Kinks_and_ curves
---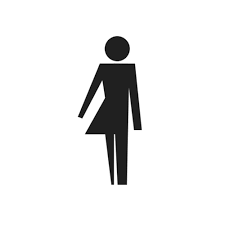 By Kinks_and_curves
New Episode Every Monday! t*tle will be posted but subscribe so you don't miss an episode! All Things Naughty and Nice hosted by myself and Alexibun here: https://shows.acast.com/alexibun https://open.spotify.com/episode/1CfMrn2AU78v68NhV4b8ah My...
---
Interested in contributing to our awesome community blog? Why not get in touch with our friendly team?
---
More From Our Blog
---