Navigating Panty Selling Whilst Battling a Chronic Health Condition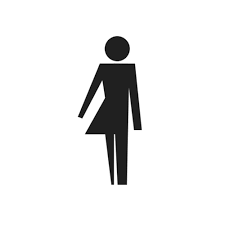 By Soleful_joy 2211 views
Seller
Sellers' Perspective
---
I may be Joy by name, but joy has certainly not always been my nature. In the past few years, I've fluctuated between various states of what you could call the opposite of joy – sadness, depression, desperation. A desperation to feel better usually. Because about four years ago, I suddenly became ill.
I don't really talk about this on ATW, because I refuse to be defined by the condition. I also feel that talking about poor health isn't always particularly sexy! But I have myalgic encephalomyelitis, AKA ME, AKA chronic fatigue syndrome (CFS). Yes, way too many different acronyms. ME or CFS effects an estimated 250,000 people in the UK alone, and around 17 million people worldwide. And yet, here is the most frustrating thing – there is no known cure.
I was a very active young person, in my prime, a university degree in hand, ready to take on the world. I was the party-goer, the crazy one of the group. Then it happened. I thought I had the flu – I was sleeping constantly, unable to wake up in the mornings, feeling fatigued, had joint pain, felt incredibly confused and distant (something I would later find out is known as 'brain fog'). I was even talking more slowly. I couldn't take in what other people were saying. If I went out for a short walk, I felt like I had run a marathon with a hangover. I had to go to bed to recover from the smallest tasks, and it would take hours or even days, to regain enough energy to get up again.
This continued. Until it never stopped. I had by this point gathered that this wasn't the flu. It didn't take the doctors long to realise what was wrong with me. I was told that I had ME, would need to pace myself and was sent away with some anti-depressants (there is no specifically certified medication that doctors can prescribe to help ME in the UK).
I moved into my own place to gain some independence, but from that point onwards my finances dwindled to the point where I was seriously in debt. I was just about managing to have enough energy to work part-time and would spend much of the rest of the time in bed, but my income was less than all of my outgoings, so things spiralled pretty badly for me. I applied for extra help from the government but they did not deem me immobile enough to meet their criteria for payment.
Where does ATW come into this I hear you ask?
Well, I decided I wasn't going to let this beat me. I needed help physically, and I needed help financially. And by god, I needed help mentally as a result of the financial and physical strain! I researched tirelessly, talked to lots of people going through this too, trialled lots of different treatments, vitamins, diets, you name it. I finally managed to find a medication last year which has given me my life back.
The NHS doesn't see it as a certified medication for ME here in the UK, hence why the GP won't prescribe it to me. So I have to pay for it privately. Yet, this is the best medication I have found, which I only sourced through scouring Facebook pages and groups endlessly and desperately for many many hours. Physically and mentally, I'm in a much better place now and so grateful for that. I'm even able to do yoga two or three times a week.
My ATW Journey
In terms of my All Things Worn journey, firstly let me say that I have always had an incredibly high sex drive. So much so that I've definitely been slut-shamed a lot in my time. Something which disgusts me, but was very normalised when I grew up. And this is probably why I support women so much now.
I've always been very submissive so into the D/S lifestyle, with some tendency to switch. I've always loved exhibitionism, I'm a bisexual and recently have been dipping my toe into the world of ethical non-monogamy. As an empath, I've always strived to understand, and not fear, the unknown. Hence, I appreciate all types of fetishes and kinks. And this is why ATW feels like a very suitable place for me to 'hang out'.. I just feel like I fit in here. I am sure you can all relate to that!
Why Not Make Money From Used Shoes?
So about six months ago, I figured – why throw away my well-worn shoes when there is someone who may appreciate them! Turns out, there are many of you – all over the world! I realised that by doing this, I could start to improve my ever crumbling financial situation. So I started selling my worn trainers, and now I sell more used panties than anything. My niche is probably my fiery body hair (underarm and bush). I do particularly love making foot content too, with help from my long legs. I may write another blog sometime about my love of feet.
For me, this is the perfect work when managing a long term health condition, because you can work on your own terms, and in your own time when you have the energy to do so. In addition, selling on All Things Worn has given me drive and motivation. It has given me a purpose and a reason to keep going.
My diagnosis changed the course of everything for me. I may be working full time in my dream career path if I didn't get ME. But I also probably wouldn't have discovered this wonderful community. Every cloud, as they say. I did initially join ATW purely for financial benefit. But I had no idea that I would gain so much more than that – priceless things – friends, inspiration, guidance, confidence, a place to feel accepted, and more panties than I've ever owned in my life!
I am not out of the water just yet. I still have debts, but I'm here, showing up, trying really hard to get out of a bad situation. And I won't give up.
Advice I would always give to people communicating on ATW
Don't ever assume you know someone's personal circumstances. Always be kind because you don't what other people are going through. Your kindness could really improve their day, or be the guiding hand they need to pull them back from the edge of depression. That's how much impact you can have on someone.
Thank you to all the sellers and buyers who have helped me on my journey so far – and if you are new to the site – well done for being fearless and being you enough to join.
And finally, if you're having a bad time right now, don't give up. You might discover something really great on the other side.
Lots of love – Joy x
---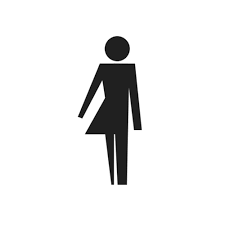 By Soleful_joy
Hi! I'm Joy - I am a cute natural red haired 'girl next door' type. I cater for most things here but I specialise in body hair fetishes, and making...
---
Interested in contributing to our awesome community blog? Why not get in touch with our friendly team?
---
More From Our Blog
---